We know that this is the time of year that lots of us are motivated to start exercising and get moving. But what should we be doing and where should we start? We've asked the experts at Myprotein to give us their expert advice.
5 Ways to Nail a Summer Exercise Routine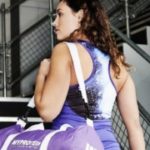 1.
Plan Ahead
The best way to get into a good exercise routine is by
getting organised.
Find the best time in your day for a workout and stick to it. Write it down in your calendar, add an alarm to your phone, sort out your snacks, do whatever will help you fit in that exercise. Our top tip? Pack your gym bag the night before so you're ready to go and it will be so much easier to get up and out.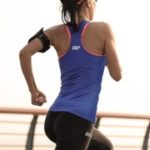 2.
Start Small
It might be that you're already good to go with daily workouts and long runs, but if you're less used to exercise, then start small. Find one class to go to a week or guarantee one trip to the gym. Then supplement your activity levels by going for a walk at lunch or taking the stairs everytime instead of the lift. Once you're in a routine with that, start ramping it up and adding more sessions.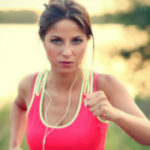 3.
Get a Playlist
Music can be really motivating when you exercise, helping to lift your mood and make you move faster. Put together a bunch of songs that you love, pop in the headphones and get going. If you're stuck on inspiration, then check out the
playlist Myprotein have put together
!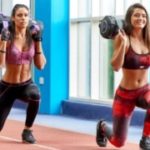 4.
Try a Workout Plan
Starting from scratch and knowing what to do with your exercise routine can be tough but if you do one thing over and over it can get boring. Look at getting a plan together, it can help you mix up your movements and tailor your exercise towards your goals. If you can't justify a personal trainer, then check out the
plans available on the Zone
at Myprotein.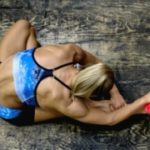 5.
Let yourself Recover
Rest and recovery are a big part of any exercise routine, to help you progress and develop. Take days off every so often to let your body rest and help recovery by
foam rolling
. A little bit of TLC can go a long way to helping you stick to a Summer exercise routine so don't forget to treat yourself every so often and soothe those
aching muscles
!
If you're going on a Summer health kick, then check out Myprotein's Summer Guide for information and advice on supplements, exercises and diet.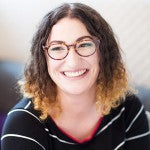 Major fan of scented candles, Make Up brushes and Highlighter. I'm always on the hunt for those Holy Grail products and my dressing table is covered in more beauty products than I like to admit. As an adopted Northerner originally from Brighton, I spend most my days wondering what all this rain is about. My hair isn't grateful for the move. Currently loving:
NIOD Photography Fluid