Moroccanoil Magic!
Open the first door of your Lookfantastic Beauty Advent Calendar to reveal your haircare miracle!
Moroccanoil Treatment
This is the ultimate answer to getting beautiful silky and healthy hair which is full of shine!  Moroccanoil Treatment is enriched with Argan Oil which instantly transforms your hair from frizzy to smooth within minutes.  The advanced formula allows you to cater your treatment to your hair's personal needs with the ability be used in multiple ways.
Best thing ever! My hair is in a much much better condition after using this product…it doesn't make your hair greasy and it is not heavy on your hair…it is amazing!
Discover Moroccanoil
Moroccanoil began when its co-founder, Carmen, visited Israel, and visited a hair salon which used a colour service that damaged her hair quite badly. Her friend took her elsewhere where they used a magical product which had astonishing results; helping to rebuild her damaged locks into ones which were healthy, shiny and full of lustre! Carmen wanted to harness the power of the oil to share it with millions of others around the world. Along with her husband, and undeterred by the lack of hair oils on the market, she met with a team of people to find out how to bring Argan Oil to the masses. Today, Moroccanoil has become one of the best-loved and luxurious products in the haircare industry, and relies on high-quality Argan Oil to ensure that each of their products meets their required seal of approval.
What is Argan Oil?
Argan Oil is sometimes referred to as "liquid gold" due to its colour and miracle properties! It comes from the kernels of the Argan Tree which only can only grow in Morocco! It is extremely rich in natural goodness such as Vitamin E and essential fatty acids, and has amazing results for both skin and hair. It makes a wonderful conditioning and styling agent; providing essential hydration to dry hair whilst managing fly-away's and unruly fibres.
Lookfantastic Beauty Top Tips
#LFBEAUTYTIP: If you suffer from severely dry and damaged hair and ends, then applying the Moroccanoil Treatment overnight for once a week as a deep conditioning masque can have amazing benefits!
DIRECTIONS: Apply the Moroccanoil Treatment to clean hair which has been towel-dried from the mid-length all the way down to the tip. If you are getting ready to go out then you can blow-dry straight away! If not, #LFRECOMMENDS that you let your hair dry naturally so that it can recover from previous heat and environmental damage.
#LFLOVES: This Treatment works brilliantly when mixed with the Moroccanoil Intense Hydrating Mask to add extra nourishment and moisture to the hair! The Moroccanoil gift set makes a wonderful Christmas present as it contains the Hydrating Shampoo, Conditioner and Mask for the ultimate treat in hair luxury!
If you missed out on the Beauty Advent Calendar this year, then don't worry as you can purchase the 2016 one here! You can also purchase the Morocconoil Treatment here, and shop the rest of the range here. Happy Advent you gorgeous beauties!
The Beauty Box also makes a wonderful present to give someone you love this Christmas! With a gorgeous range of beauty treats each month, the box is ensure give plenty of smiles all round! Shop here!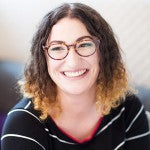 Major fan of scented candles, Make Up brushes and Highlighter. I'm always on the hunt for those Holy Grail products and my dressing table is covered in more beauty products than I like to admit. As an adopted Northerner originally from Brighton, I spend most my days wondering what all this rain is about. My hair isn't grateful for the move. Currently loving:
NIOD Photography Fluid