Gorgeous Glamglow!
Open the third door of your Lookfantastic Beauty Advent Calendar to reveal your gorgeous glow!
Prepare your skin to look its absolute best this season with the most scientifically advanced treatment mask from GLAMGLOW. Supermud, which was originally developed for Hollywood stars, is now yours to try! Although it comes as a mask, it has gentle cleansing and exfoliating properties and therefore it not only fights skin concerns such as visible pores, blemishes and breakouts but also helps your skin to look even and brighter.
The Active Ingredients
The formula is based on a combination of four super systems which work together to give you instantly beautiful results.
Acnecidic-6: The complex structure consists of both BHAs and AHAs including glycolic, lactic, salicylic, mendelic, azelaic and pyruvic acid, which all have gentle exfoliating powers to clear pores and reduce acne and blackheads. The complex also helps to fight signs of ageing; making it a miracle product in our eyes!
Pore-Matrix: This is based on the detoxifying power of activated-x charcoal which has great absorbing properties; meaning that it attracts substances to its own surface similarly to a magnet – therefore is exceptional at clearing out pores.
Bio life Cell Science: This is an ingenious blend of natural herb and plant extracts which work together to give your skin a boost of radiance. Including the likes of aloe vera, cucumber, ivy, peppermint, liquorice root extract, chamomile and calendula extracts, this mask alleviates inflammation, redness, reduces scars and discoloration; all while tightening and brightening your skin.
Teaoxi: Extracted from eucalyptus leaves, this complex helps to target all areas of your skin's needs. Eucalyptol oil helps to heal your skin and Linalool oil helps with hydration, while Flavonoids protect and promote antioxidant action. Together, the complex also stimulates natural collagen production to make your skin firm and tighter for a more youthful appearance.
Alongside these exceptional ingredients, the Supermud also contains Kaolin and French Sea Clay which help with further exfoliation and cleansing of the skin by removing impurities and pathogens.
Directions to Use:
Use a small amount of the Supermud mask on clean skin in long strokes starting from the t-zone and then smoothing an even layer on to your face. Allow the mask to dry for about 15-20 minutes before removing it with warm water or a damp cloth. While it is drying, you may notice some tingling – this is completely normal.
You can also use the mask as a spot treatment by dabbing on to the blemish! Other GLAMGLOW masks also work well for  targeted treatments. Make sure to use a moisturiser and a sun screen after use to seal in hydration and prevent UV damage.
My Verdict
This truly is a little miracle! After hearing so many amazing reviews, I knew I was in for a treat but I never expected such instant results. Your skin feels transformed within 20 minutes; giving you a sudden glow and clear skin which feels fresh. My pores looked reduced and my skin felt clean and soft. I did get the tingly feeling but the mask did not feel harsh, in fact it gave me a more even complexion and reduced redness. It definitely is becoming part of my favourite products!
Make sure to share your views with us about the Supermud as well some of the other amazing products from GLAMGLOW.  If you have missed out on the advent calendar this year, make sure to pre-order your 2016 calendar by clicking here. We also have the gorgeous Beauty Box subscription which makes a wonderful Christmas present! Happy Skin Treats!
Today, GLAMGLOW is currently on offer for 3 for 2!
- See more at: http://tesseract.gslb.thehut.local/lookfantastic-com/skin-care/beauty-advent-calendar-day-3/#sthash.8peBnJBj.dpuf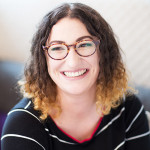 Major fan of scented candles, Make Up brushes and Highlighter. I'm always on the hunt for those Holy Grail products and my dressing table is covered in more beauty products than I like to admit. As an adopted Northerner originally from Brighton, I spend most my days wondering what all this rain is about. My hair isn't grateful for the move. Currently loving:
NIOD Photography Fluid