Hey guys, hope you are all doing well and really looking forward to Spring. I just wanted to introduce myself and what I will be doing here at LookFantastic.
My name is Hira and I am pharmacist, who is in love with skincare and all things beautiful. My personal belief is that beauty starts with a canvas and no canvas is more beautiful than our skin.
We all want healthy skin and sometimes it's not as easy as it sounds, so this is where I come in. I have a lot of experience dealing with dermatological conditions, so I'm looking forward to sharing my knowledge and advising you all. I am here to answer all your questions and give you advice on products and lifestyle changes, so you can achieve happy, healthy skin.
I will be doing blog posts on different skin conditions, reviews of products and there maybe a few sneaky previews of new healthy skin brands.
If there is anything you would like more information on please get in touch by emailing me at pharmacist@lookfantastic.com or tweeting @LFpharmacist!
Let's work together to make sure we all look fantastic!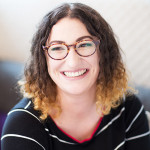 Major fan of scented candles, Make Up brushes and Highlighter. I'm always on the hunt for those Holy Grail products and my dressing table is covered in more beauty products than I like to admit. As an adopted Northerner originally from Brighton, I spend most my days wondering what all this rain is about. My hair isn't grateful for the move. Currently loving:
NIOD Photography Fluid