Feel inspired, empowered and confident…
Our March 'Unconstricted' Edition Beauty Box is filled with 6 expertly curated products to help you feel the best version of yourself. Plus, with International Women's Day around the corner, there's an extra special treat inside this month's box just for you!
This month's box is worth over £75 and includes our Beauty Box 'Edit' – exclusive to subscribers, filled with tips, tricks and the latest in beauty trends that you'll need throughout the season.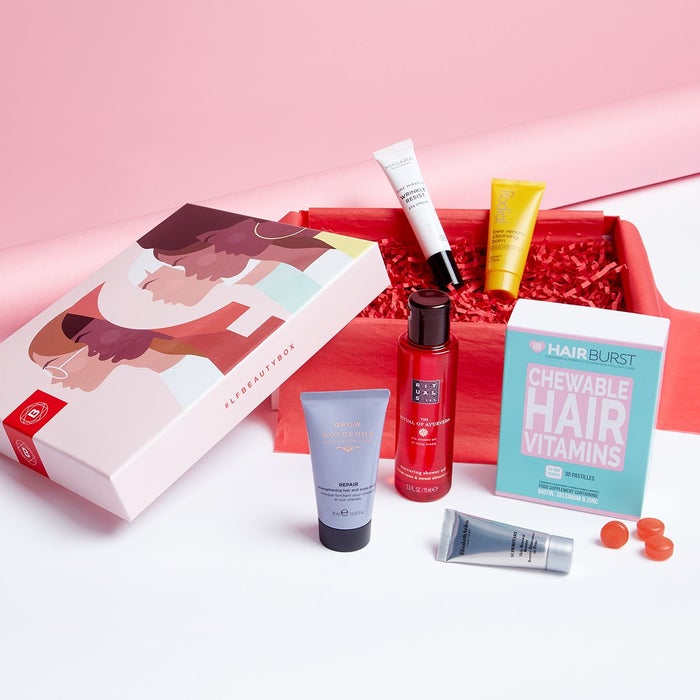 What's in it for me?
Rodial Bee Venom Cleansing Balm – worth £13
Take facial cleansing to the next level with this Rodial cleansing balm. Skin-brightening and formulated with Bee Venom – an anti-ageing wonder that plumps out fine lines and wrinkles.
Rituals The Ritual of Ayurveda Shower Oil – worth £4.90
Envelop yourself in the blissful scent of Indian Rose and Sweet Almond Oil with this Rituals shower oil, which will leave your skin feeling soft and your mind at ease.
Grow Gorgeous Repair Strengthening Hair & Scalp Mask (30ml) – worth £3.75
Get visibly thicker and more nourished hair with this unique mask from Grow Gorgeous. Formulated with Caffeine to stimulate your roots, Oat Lipids to lock in moisture and Hyaluronic Acids for that silky soft finish.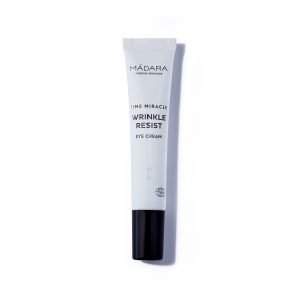 MÁDARA Time Miracle Wrinkle Resist Eye Cream (15ml) – worth £35
This eye cream targets signs of tiredness and ageing as well as tackling fine lines and wrinkles. Its smoothing formula hydrates the eye area to reveal younger, more radiant looking skin.
Hairburst Chewable Hair Vitamins – worth £12.49
Start your journey to healthy, luscious locks with these Hairburst hair care vitamins, which combat effects of heat styling, colouring and ageing. Taken regularly, research shows that 98% of users noticed faster hair growth.
Elizabeth Arden Superstart Skin Renewal Booster (15ml) – worth £7.50
Designed to restore your skin's natural ability to repair and renew, this Elizabeth Arden skin booster is the perfect addition to your skincare routine. Its fusion of super ingredients have resulted in over 90% of women agreeing that it helped their skin look less damaged and irritated.We can exclusively reveal that all subscribers will receive the Rodial Bee Venom Cleansing Balm and a Rituals Shower Oil in this month's box!
How to get your hands on the March Beauty Box?
If you're already subscribed, then no need to worry, your March box will be landing on your doorstep soon. If you aren't already subscribed, what are you waiting for?
Sign up today for a gorgeous treat each month and let's feel, be and lookfantastic together!