Glowing skin is not only a sign of youth but also signals good health, and can enhance the complexion more than a fresh new tan. Unfortunately, in modern life there are a number of factors that can dull your glow, from the usual culprits, age and stress, to those less common causes including diet.  Throw in the added stress of trying to be kind to the environment with your skincare routine and you've got a recipe for reduced brightness.Thankfully, REN Clean Skincare have the ultimate remedy for keeping your complexion bright and bouncy whilst keeping our planet clean and glowing too. From their famous Ready Steady Glow Tonic to their new Dark Spot Sleeping Cream, REN have the full sustainable beauty routine to brighten up your day, and your face.
About REN Clean Skincare
Since the turn of the new millennium REN Clean Skincare have been ahead of the trends, putting both our health and the environment at the heart of everything they do. Tackling all common skincare concerns from blemishes to dark spots and wrinkles, the brand understands that what we put on our skin should be free from harsh toxins that can be both damaging to us and our planet, giving users, even those with reactive skin, visible and long-term results and without compromising the skin's protective barrier.
In 2018, REN Clean Skincare boldly pledged their ambition to become Zero Waste by 2021, committing to only ship and manufacture Recycled, Recyclable and Reusable packaging solutions, with their first product made from 100% recycled plastic, 20% of which being reclaimed from the world's oceans: the Atlantic Kelp and Magnesium Body Wash. With the debuted of their Infinity Recycling Pack, the brand are true pioneers of innovative sustainable solutions and making luxury beauty renewable.
How to make your beauty routine more sustainable:
Switch from disposable products such as makeup wipes to reusable cotton pads or a face cloth for taking off makeup.
Look for re-fillable or re-useable products.
Buy products that use recyclable packaging (and make sure to recycle them when they're empty!)
Make sure the ingredients are ethically sourced and sustainable.
Use every last drop of your products to prevent waste.
Turn off your water when you're not using it.
Support brands that support the environment like REN Clean Skincare!
The REN Clean Skincare routine for Glowing Skin
Step 1: REN Perfect Canvas Clean Jelly Oil Cleanser
Start by washing away pollution, makeup, SPF and dirt for a completely cleansed face. The jelly-like cleanser melts into the skin to transform into a soothing milk that lifts off dirt and build up. Ethically sourced and of course good to the skin, the cleanser is Vegan friendly and kind to the environment.
REN Clean Skincare Perfect Canvas Bundle
Available now on lookfantastic, try the revolutionary cleanser and get a free Perfect Canvas Primer along with a cute little travel pouch, perfect for taking on your travels. Harnessing the same complexion boosting powers as the Cleanser, the Perfect Canvas Primer contains Agave Extract to plump the complexion and Lactic Acid to stimulate collagen production to create a more youthful look.
Step 2: REN Clean Skincare Ready Steady Glow Daily AHA Tonic
If you crave glowing skin, this is your true desert island product! Housed in a 100% recyclable plastic bottle, the tonic is a blend of exfoliating Lactic Acid, pore-cleansing Salicin and Azelaic Acid Precursor which helps even skin tone. The naturally-derived formula is suitable for even sensitive skin types meaning anyone can get their glow on! Simply add a splash of the tonic onto your re-usable pad and gently swipe it across the face to set the complexion for any serums or moisturiser.
REN Clean Skincare Glow Daily Vitamin C Gel Cream
Keep on glowing with illuminating your complexion with this Gel Cream Moisturiser. Known for it's brightening and nourishing benefits, the Vitamin C works to balance and enhance the skin tone, also reducing the appearance of fine lines and wrinkles for a truly smoother and radiant finish. The formula provides anti-pollution protection to make sure that nothing dulls your glow throughout the day.
REN Clean Skincare Clean Screen Mineral SPF30 Mattifying Broad Spectrum Face Sunscreen
The most important step in maintaining healthy skin; SPF! It is advised that we wear it everyday, so make sure that your're picking one that is nourishing to the skin and doesn't contain any nasties, like this naturally derived, silicone formula. The Sunscreen offers broad spectrum protection and absorbs quickly, leaving no greasy residue so that you can apply any makeup over the top. Enriched with Zinc-Oxide, the protective cream will keep your skin nourished and naturally glowing.  Keeping in line with REN Clean Skincare's environmentally-responsible blueprint, it arrives in a recyclable tube crafted from recycled one-type plastic.
REN Clean Skincare Glycol Lactic Radiance Mask
If you're in need of a quick fix for your complexion, get brighter results instantly with this Radiance Mask. A potent, bio-active peel made up of four acids; Glycolic, Citric, Lactic and Tartaric Acid, the mask works to exfoliate and clear to reveal the healthier, brighter skin below. The mask also helps with acne scars, hyperpigmentation and areas of sun damage for an over all more even skin tone. Apply the mask to clean skin, leave on for ten minutes, then rinse off with warm water to see the results!
REN Clean Skincare AHA Smart REN Clean Skincareewal Body Serum
Why stop at your face when it comes to glowing skin? Improve skin tone and texture all over the body with this renewing Body Serum. The mix of Lactic Acid and Pro-Biotics works to exfoliate dead skill cells, revealing the new and glowing skin and evening out the skin tone all over the body. The formula also helps to promote a firmer and smoother texture from head to toe, moisturising the skin and strengthening it's natural barrier.
Shop all REN Clean Skincare products on lookfantastic here.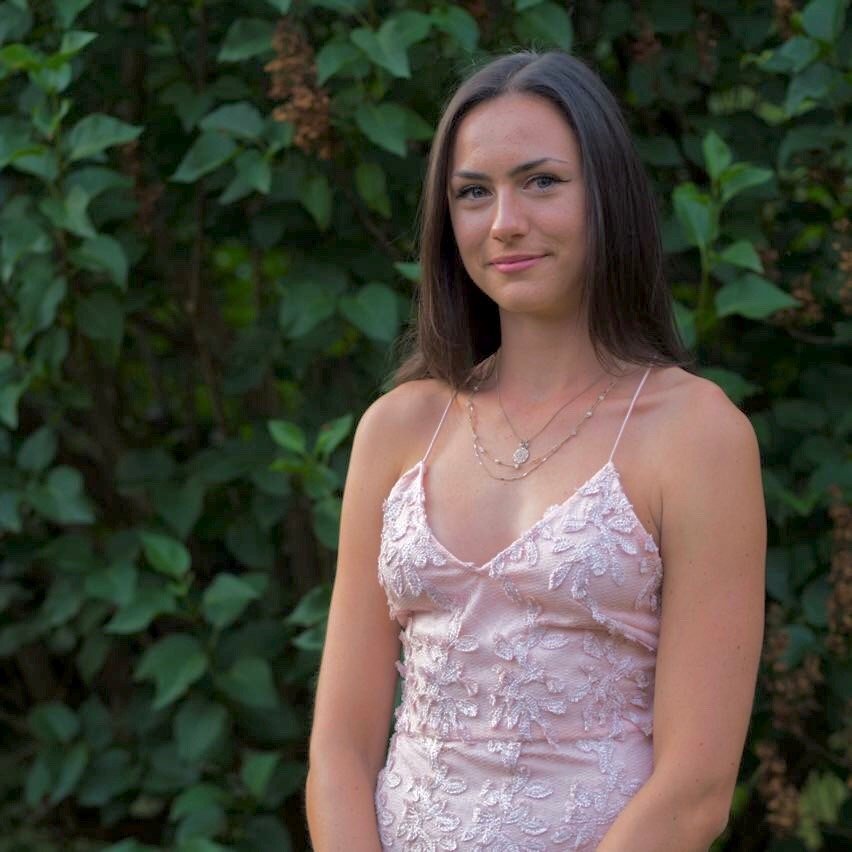 Working with brands at LOOKFANTASTIC for over two years I have developed my knowledge of all things beauty from key skincare concerns to niche makeup tricks and haircare hacks. I have a major passion for finding effective solutions that are easily accessible to everyone so that we can all achieve our best, glowing complexion.