We are so excited that Obsessive Compulsive Cosmetics have launched on Lookfantastic! Find out everything you need to know about the makeup range and why this is a brand to fall in love with.
Who Are Obsessive Compulsive Cosmetics?
Obsessive Compulsive Cosmetics, or OCC as it is often called, started in the USA when makeup artist David Klasfeld began making his own lip tints.
From its beginnings in 2004, the brand has grown and grown. Originally only sold at professional makeup stores, it has gained a cult following.
The brand are cruelty free and all of the products are vegan, but the makeup itself offers incredible results, bold colours and amazing pigmentation.
Now, they are sold across the USA in certain stores and everyone can find them online at Lookfantastic.
What is Special About Them?
Obsessive Compulsive Cosmetics have quite a range of makeup, from the everyday base products to the dramatic glitters and lip colours.
David has created each product thinking about the gaps in the market, making sure every one offers something new and unique. We're filling you in on all the details.
The Face Products
This is a powerhouse of a concealer. Rich and creamy, it is designed to cover pretty much anything. Whether you want to use it under the eyes, on blemishes or to tidy up after doing your lips, eyes or brows, it will give a natural but flawless looking finish.
It comes in 12 shades: 5 yellow toned from palest Y0 to darkest Y5 and 5 red toned from palest R0 to darkest R5.
We also love that you can actually use it as a foundation too: blend in with a couple of drops of primer to sheer out the formula and sponge or brush all over the face.
Available in the same 12 shades as the concealer, this is an incredible lightweight base for your makeup. Made with a blend of purified water, coconut and wild berry, it feels hydrating on the skin at the same time as giving great natural coverage.
It is ideal for giving you that 'no makeup makeup' look but it is also buildable for more coverage and mixes perfectly with the OCC Concealer.
For the best results, we like to shake it before we apply and use a foundation sponge or brush to blend over the face before touching up with the Concealer anywhere that needs it.
These are beautiful, adaptable colours that blend over the cheeks. They are amazingly blendable and can be used for either bolder looks or a subtle flush, depending on how you apply them.
They are available on site in 4 shades:
Miriam

is a muted plum with a demi-matte finish.

Newt

is a pale peachy orange with a demi-matte finish.

Pleasure Model

is a light frosty pearlescent pink that gives a soft glazed effect.

Trick

is a warm, deep beige that works well as a contour cheek colour with a demi-matte finish.
The Eyeshadows and Glitters
These finely milled loose shadows are packed with pigments and use Mica to add a reflective sheen. They all blend amazingly and you only need a soft touch to get a sweep of colour on the lids.
Most people would primarily use these beautiful shimmering powders as eyeshadows, but they work everywhere: use as a highlight, dab over lipstick and even apply over the body.
There are 15 shades on site, ranging from subtle champagnes to rich coppers and khakis. Right now, we are especially in love with the bright coppery Authentic and the smoky navy Distortion.
Not for the faint of heart, but oh-so-pretty, the OCC glitters range from finely milled to fairly chunky but all of them are incredible for adding a little bit of glitz to your look.
They aren't meant for the eyes (most glitter isn't ideal next to the eyes where fallout can irritate them), but instead work incredibly dabbed onto the lips, run through the hair and even on nail polish.
There are 11 shades on site and we have totally fallen in love with the rose gold Beige; it is kind of our colour right now, in case you hadn't noticed!
The Lip Products
An amazing lip pencil is an essential if you like to rock lipstick on the regular and this is exactly what the Cosmetic Lip Pencils have been made for. They work with the Lip Tars or on their own, giving rich colour and the perfect base for a smooth finish.
Made with Coconut Essential Fatty Acids and a plant-based wax instead of beeswax, they glide onto the lips.
There are 11 shades on site, including the clear Anti-feather, which works underneath any lip colour to give you a perfectly precise edge with no bleeding.
We can't talk about OCC without mentioning the Lip Tars. These are the brand's best known product and probably the one you might already have heard a lot of buzz about in the beauty industry.
They are so good that we've given them a whole post of their own; for a full breakdown of our favourite shades and the best ways to use these, click here.
However, the basic is that these incredibly pigmented liquid lipsticks come in an amazing 33 shades, meaning there is the perfect colour for everyone.
The Tools
The OCC makeup brushes are also totally vegan- they use synthetic bristles and a plant-based glue, as well as even using sustainably sourced wood for the handle.
There is a type of brush for every makeup need, from precision lip brushes to fluffy eyeshadow blending brushes. They are all the tools you need for your essential basic makeup kit.
Shop our Must-Haves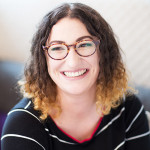 Major fan of scented candles, Make Up brushes and Highlighter. I'm always on the hunt for those Holy Grail products and my dressing table is covered in more beauty products than I like to admit. As an adopted Northerner originally from Brighton, I spend most my days wondering what all this rain is about. My hair isn't grateful for the move. Currently loving:
NIOD Photography Fluid