Vibrant hair colour is in and with the new Moroccanoil Colour Depositing Masks, this doesn't have to mean sacrificing your hair's health. The latest in their range of lock-loving products, the Masks offer both a bold colour payoff as well as reviving and strengthening your strands and come in seven rich and playful shades for you to switch up your style regularly.
How do the masks work?
The Moroccanoil Color Depositing Masks work by depositing colour pigments onto the surface layer of the hair to give a temporary colouring. The nourishing blend of oils and Vitamins in the masks work by penetrating deep into the hair's cortex to seal the cuticle, helping to replenish hydration and repair broken strands and split ends.
What are the key ingredients?​
The masks don't contain any ammonia or bleach as found in some colouring treatments and instead contain a blend of nourishing ingredients including:
Argan Oil - infuses into the hair strands to seal the cuticle.
Amino Acids - help to increase shine and make hair more manageable
Oleic & Linoleic Acids - intensely hydrate to support hair health.
Vitamin E - protects against external aggressors.
Who can use the Color Depositing Masks?
The Color Depositing Masks are suitable for any hair type, however different shades are better suited to different hair colours. As the masks don't contain any bleach, they deposit the colour on the surface of the hair and are temporary so don't change your underlying colour. Therefore, some of the lighter shades don't show up well on darker hair. For the best colour payoff, the Aquamarine, Hibiscus, Champagne, Platinum and Rose Gold are best on light to medium hair colours, whereas the Cocoa and Bordeaux work better on darker hair.
How to apply the masks
Like when using any new colouring product, it's wise to do a strand test before applying to your whole head. Pick out a small, hidden section of the hair and apply the mask for 2-3 minutes before rinsing out. This will not only help you decide whether you need to leave the mask on for more or less time for your desired intensity, but also gives you an idea of how long the colour will take to wash out on your hair.
Making sure your hair is clean and towel-dried, section your it into strands.
Apply the mask onto your hair, distributing it with a wide-toothed comb.
Leave the mask for 5-7 minutes depending on how you found the colour payoff in your strand test.
Rinse the product out thoroughly.
​Are they permanent?
No, the Color Depositing Masks are temporary and will gradually wash out over time. How long your colour lasts for depends on both your shade and your hair, as well as how often you wash it. The darker shades take a little longer to fade. Your colour is also more likely to last if you have lighter hair and more porous hair; common for hair that has been previously exposed to harsh chemical treatments or UV exposure.
​How do you remove the colour?
Your colour will eventually wash out with regular shampoo. However, if you're in a rush to return back to your normal colour, speak to a professional at your hair salon.
We decided to put the Colour Depositing Masks to the test to see whether they really do offer intense colour as well as nourishment and these were the results...
Our Campaign Manager, Kirsty, used the Moroccanoil Color Depositing Mask in Hibiscus.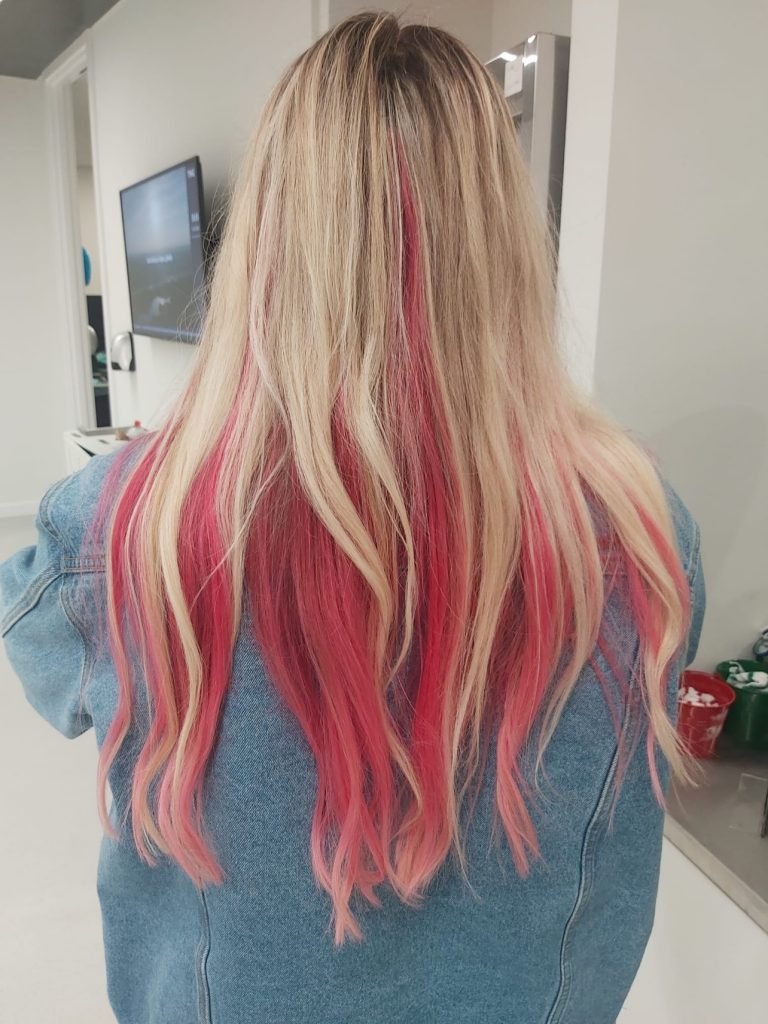 What type of hair you have?
"Long, bleached blonde hair, medium thickness, with a slight natural wave. I think it definitely helped to have light hair to get a super vivid result!"
How easy was the mask to apply?
"SO SO EASY! I put my freshly washed and towel dried hair in a half up, half down top knot and applied the mask in sections to make sure I covered every strand. It took just 7 minutes to develop before rinsing the colour off until the water ran clear. I like to play around with colour quite a bit so feel confident dying my own hair, but anyone could do it."
How did the mask compare to our colour treatments you have used?
"Compared to other temporary colours I've used, this wins hands down. Since having my hair lifted to a super light blonde, it has definitely been on the drier side and lightweight hydration is key for keeping my hair healthy, so the fact that this is a colour and a mask was a huge win and my hair felt super soft after use. I'm that impressed I'm now a Moroccanoil Mask convert! For a more 'natural hair brand' I have to be honest I wasn't expecting great colour pay off, especially after the 7 minute guide time, but I could not have been more wrong. The colour is super vivid and doesn't fade after one wash like most temporary dyes."
How has it affected your hair?
"It's extremely nourishing and hydrating so my hair feels great! I've been using the Hydrating Mask & Treatment oil alongside the mask, so my hair feels better than ever."
Would you recommend the masks?
"10000%" The colour pay off is amazing, your hair feels healthier and not damaged after use. I only needed to use a tiny amount, so the 200ml bottle would allow me to keep this colour going for months if I wanted to. It smells great too (no typical, nasty hair dye smells). The only thing I would say is if you want a wash out colour then this may not be for you as the colour does stick around for a while."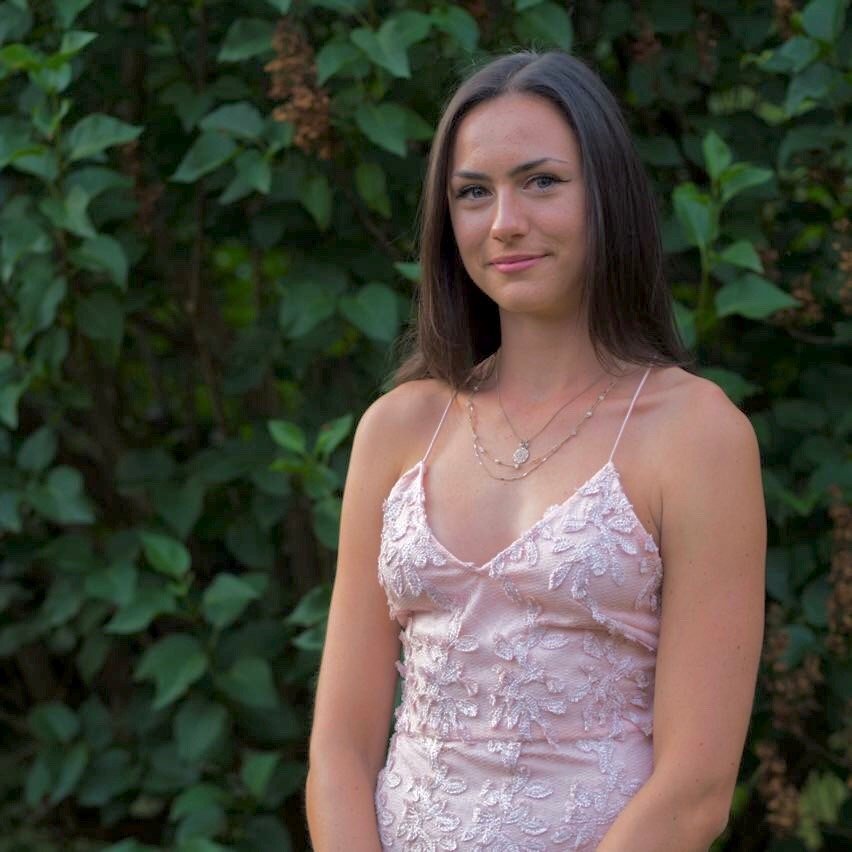 Working with brands at LOOKFANTASTIC for over two years I have developed my knowledge of all things beauty from key skincare concerns to niche makeup tricks and haircare hacks. I have a major passion for finding effective solutions that are easily accessible to everyone so that we can all achieve our best, glowing complexion.