Summer may be the best time of year for our tans, but the sun, chlorine and sea salt aren't so good for our hair. This is especially the case when you're a curly girl or guy. Our locks are more prone to dryness and breakage than other hair types, so we need to be extra careful.
Whether you've opted for a staycation or vacation, if you're hoping to head underwater, there are a few things you should know. When it comes to curly hair, you need to prep your hair pre-swim and look after it post-swim. Also, if you're heading abroad, you'll need your favourite curly hair essentials in a portable travel size.
Pre-swim
Before you even think about heading into that gorgeous water, you need to prepare your hair for taking the plunge. While it may get in the way of spontaneity, these three steps are essential if you want to reach your hair goals.
Step 1: Rinse
First, you need to rinse your hair with cold water, to help close the cuticles. This is especially important if you have high porosity hair, as the wide cuticles can easily absorb too much water and cause the follicle to swell.
Step 2: Condition
Once your hair is suitably wet, go in with the richest conditioner you can find. This will coat your curls and cover the follicles to stop too much chlorine from seeping in. Forget the dime-sized rule, go in with as much conditioner as you think you need!
I'd recommend the award-winning DevaCurl One Condition Original Daily Cream Conditioner. This hydrating formula deeply nourishes hair while coating it with an uplifting fragrance. The rich consistency is especially beneficial to those who have hair types 3 and 4, with plenty of slip to make it as easy as possible to detangle your curls.
If your curls are a little looser or even wavy, you'll love the Bouclème Curl Conditioner. Designed with curly hair in mind, the black-owned brand is free from any of the nasties and 100% curly girl approved.
Step 3: Oil
As we all learnt in science, oil and water famously do not mix. After your conditioner, slather your favourite oil from root to tip to protect your luscious locks against an aqua invasion. The original Moroccanoil Treatment Oil will certainly do the trick. Rich in antioxidants, this naturally-fuelled formula coats the hair with both protection and shine to keep your hair safe and nourish it at the same time.
Post-swim
Once you step out of the water, you need to wash your hair immediately! As tempting as it is to bask in the sunshine, your curls need to be cleansed as quickly as possible. No ifs, no buts.
Step 1: Shampoo
Choose a mid-weight shampoo to uplift any of the chlorine or salt from your hair, but make sure it's also hydrating. The sea is surprisingly dehydrating, due to the salt, and the same goes for the pool, due to the chlorine. Formulated with Manuka honey and Ceramides, the Kerastase Curl Manifesto Bain Hydratation Douceur Shampoo leaves the hair with a silky consistency right after washing.
For an even deeper cleanse, go in with the Flora & Curl Coconut Mint Curl Refresh Clay Wash. The revitalising formula really resets the scalp, making it an excellent choice for anyone who suffers from dryness or dandruff.
Step 2: Condition, again!
Saturate your hair with a rich conditioner to replenish any moisture that's been lost. Make sure to be extra careful when detangling, as your hair may be a little weaker from being in the water. If you're not sure how to detangle your hair the curly way, check out our article below.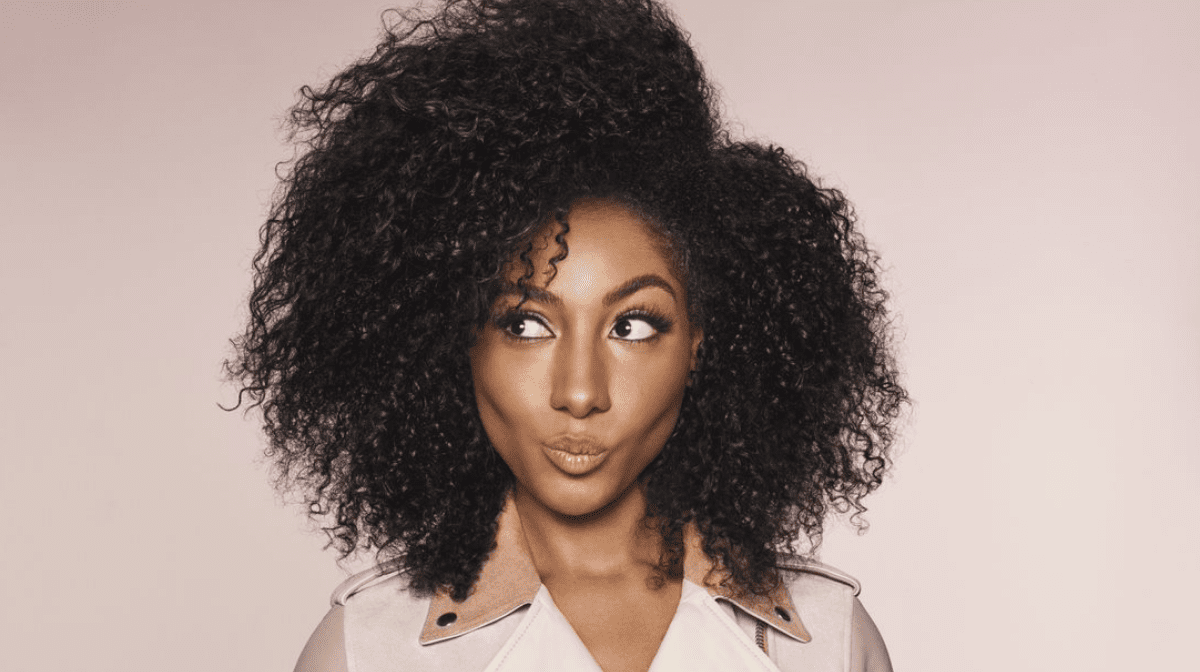 For those with coarser hair types, the Imbue Curl Respecting Conditioner is just the ticket. Designed with hair types 3 and 4 in mind, this replenishing formula is infused with Coconut Oil to help your hair hold onto this newfound moisture. The formula has plenty of slip to make sure detangling is a breeze, transforming wash day to a dream from a nightmare.
Once you've rinsed out your conditioner and dried your hair with a microfibre towel, go in with your favourite curl cream. Fuelled by naturally-derived oils, the Flora & Curl Sweet Hibiscus Curl Activating Lotion packs just the hydration you'll need after a long day in the water.
The final step is a rich oil that will keep your hair frizz-free against the summer humidity. The Kerastase Curl Manifesto Huile Sublime Repair Oil is a salon-favourite and will leave your hair feeling silkier than ever before, graced with a natural-looking shine.

Our team of beauty experts cover everything from makeup to skincare, picking out the most effective products from the best brands and latest trends. Stay up to date on everything beauty with the LOOKFANTASTIC blog, and find all your essentials in one place.