We know how excited you are for Black Friday, but what if we told you that we're adding another beauty shopping extravaganza to your calendar? That's right; Singles Day is coming to LOOKFANTASTIC and we can't wait to reveal what we've got in store! Some of you may already be familiar with the concept of Singles Day, but for those new to the singles scene, we've put together a rundown of what this extraordinary shopping event is all about...
Singles Day originates from China and is dedicated to celebrating being single and independent. Often referred to as 'anti-Valentine's Day', Singles Day takes place on 11th November each year, with the number one said to represent a single person. On this date, people buy presents for themselves rather than gifting one another – essentially, defining everyone's favourite term 'treat yourself'!
One of China's largest online retailers, Alibaba, commercialised Singles Day as a special discount shopping event in 2009, which soon became globally recognised. This year, we've decided to celebrate the event right here at LOOKFANTASTIC so you can indulge in a spot of self-care too.
Singles Day at LOOKFANTASTIC 
We'll be offering a whole host of exciting Singles Day beauty offers, delightful deals and luxury exclusives, so you can update your beauty collection in time for the festive season. Can't wait for our Singles Day offers? We don't blame you. In the meantime, here's what you should do to avoid missing out!
Head to our homepage and subscribe to our emails to be the first to hear about our amazing beauty deals
Follow us on Instagram where we'll be posting unmissable Singles Day stories
Check out our special offers page and shop our current beauty deals and luxury exclusives
Download the LOOKFANTASTIC App for exclusive discounts, expert advice and new beauty drops.
So, if you're single (or in a relationship), it's the perfect time to give yourself the gift of beauty. After all, it is the season for giving - and that includes treating yourself too!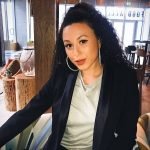 As a beauty obsessive, I'm always trialling and testing new, exciting brands and product discoveries. With over 6 years' experience in beauty writing, including freelancing on the Net-A-Porter beauty desk, I have lots of useful beauty hacks, tips and tricks to share. I'm constantly seeking the latest hair products to make my curls ultra-bouncy and defined. The Cantu Coconut Curling Creme is my Holy Grail! My lipstick collection is always expanding – and my favourite lip product of the moment has to be a nude lipgloss for the ultimate everyday look.