When I got to test some of Percy & Reed haircare products I can't begin to explain how excited I was. With my hair being styled an awful amount I was intrigued to see if this would indeed make my hair feel like new again and live up to the hype. I have shoulder length hair which has seen all sorts of colours over the years and is definitely in need of some TLC.
Percy & Reed Bountifully Bouncy Volumising Shampoo & Conditioner
This shampoo gave me my first experience of the amazing scent that all the Percy & Reed products have. You don't need a lot of the shampoo, about a walnut size was sufficient for my hair. It really does make your hair feel clean compared to other standard shampoos. I then moved onto the Percy & Reed Bountifully Bouncy Volumising Conditioner, again with its amazing smell I used just a small amount and applied it to my ends first before working up towards my roots. My hair has never felt so soft and detangled before!
Percy & Reed Smoothed Sealed & Sensational Volumising No Oil Oil For Fine Hair.
Ever since I tried my first hair oil I have been obsessed with how amazing they are. When I had extensions, oils restored my hair back to health, so I was intrigued to see how this one would compare. I applied it to slightly towel dried hair before blow drying. It has a light texture that mixed well into my hair, working especially into the tips of my hair, as they need the most TLC.
Once blow dried, my hair certainly looked fuller (it's usually lacking in lustre even after a wash and blow dry) but the hair oil lifted my hair like never before; leaving it feeling soft and smelling incredible.
Percy & Reed Lovingly Light Foaming Treatment Mask
I used this as a special treat for my hair. Sometimes masks can feel heavy without nourishing but this wasn't the case here - it felt weightless on my hair. After drying I could tell straight away that my hair felt shinier, softer and most importantly, healthier.
Percy & Reed No Fuss Fabulousness Dry Shampoo & No Fuss Flawlessness Dry Conditioner
Having used a fair few different brands of dry shampoo, I was intrigued to see how this one would differ. Usually my hair is left looking powdery and clearly dry shampooed, but with this my hair felt refreshed without a trace of powder to be seen.
I've never heard of dry conditioner before and I had to do a little research on it to find out how beneficial it was for your hair. This works great on hair that's prone to knotting; it prevents damage caused to your hair through tugging on it with a comb or brush. This is one of my favourite products in the range as it's something I've never tried before but it really impressed me with how smooth it left my hair.
Conclusion
Overall, I fell in love with the Percy & Reed haircare range. It nourished my hair without leaving it weighed down and it feels like there is a product for every haircare need. I especially loved the Dry Conditioner, which helped smooth and care for my hair as well as helping me out on those no wash hair days! If you're looking for your new haircare brand, definitely give Percy & Reed a try.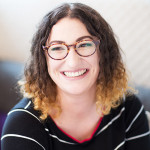 Major fan of scented candles, Make Up brushes and Highlighter. I'm always on the hunt for those Holy Grail products and my dressing table is covered in more beauty products than I like to admit. As an adopted Northerner originally from Brighton, I spend most my days wondering what all this rain is about. My hair isn't grateful for the move. Currently loving:
NIOD Photography Fluid