Any makeup addict will have experimented with combining their favourite products and we all know there are some makeup products that are just made for each other. These are the makeup best friends we love to blend together.
Primer + Foundation = Pore-Perfect Skin
We all know primer before foundation can help smooth skin and keep makeup on, but have you tried mixing the two together?
By mixing the primer directly into the foundation it can help sheer out a high coverage foundation, but keep all the skin-perfecting power of the primer. It is also a great way to avoid the pilling you can get from layering some foundations and primers.
To try it yourself, start with a 50-50 mix of primer and foundation on the back of your hand and mix them together, before dotting over your face and blending.
We love:
Highlighter + Moisturiser = Strobing Made Simple
If you want amazing, glowing and luminous skin that looks lit from within, this could be the secret. Before applying your base, mix together a liquid highlighter with your daily moisturiser and apply all over the face. It dilutes the highlighter to give a soft sheen to the skin, which shines through your makeup.
To try it out yourself, we recommend a ration of around 1:3 highlighter to moisturiser. Don't forget that your highlighter should be no darker than your natural skin colour for it to work at its best.
We love:
Lip Balm + Lip Stain = Shiny Last-All-Day Colour
For juicy, just-bitten lips, this combination is a dream. You get the long-lasting, budge-free colour of a stain with the hydration and gloss of a balm. It is one of those combinations that looks so effortlessly gorgeous.
Apply your lip stain first and allow that to dry before slicking the balm all over. It will leave your lips feeling silky soft, with the perfect touch of colour. For the most natural result, we like to dab the stain mainly in the centre of the lips; it adds dimension and fullness.
We love:
Cream Shadow + Pigment = Flawless Lids
Ever wonder how makeup artists get such intense, flawless application? It is all to do with these beauty best friends. Lots of cream pigments are incredible long-wearing, especially matte shades, whilst the powder shimmers and brights can lose their intensity very quickly.
To get the best of both worlds, use creams for the base and powders on top. We love using a subtle coloured cream first, all over the lid, before using a great palette to add intense shine. This is the way to get that ultimate smoky eye or experiment with some brighter shades.
We love: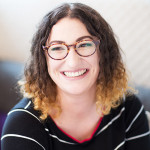 Major fan of scented candles, Make Up brushes and Highlighter. I'm always on the hunt for those Holy Grail products and my dressing table is covered in more beauty products than I like to admit. As an adopted Northerner originally from Brighton, I spend most my days wondering what all this rain is about. My hair isn't grateful for the move. Currently loving:
NIOD Photography Fluid