After wearing our hair in a messy bun for the best part of a year, many of us will now be treating our tresses as we venture back out into society. However, with so many products out there on the market it can sometimes be overwhelming to choose the best for your hair type and texture. To help you out, we caught up with Color Wow to show you how to choose the right shampoo for you as well as first-hand results from Team Fantastic with their revitalised locks. Plus, for a limited time only, recieve a free Color Wow Dream Filter 50ml worth £12.50 when you spend £40 on the brand!
What shampoo is right for me?
Finding your perfect shampoo can often be a challenge, but the experts at Color Wow suggest taking these 4 steps to help you find your go-to.  
 1. Avoid buying a shampoo that promises to fix your hair problems  
The biggest red flag is if a shampoo promises to do anything other to your hair than cleanse. Shampoos formulated to tame frizz or make your ends thicker are often packed with ingredients such as silicones or thickening agents that don't rinse out. These added ingredients then get massaged into your scalp which can block your follicles causing inflammation and even hair loss! We recommend reaching for no-residue formulas to leave you with a fresh, clean, healthy scalp. 
2. Organic and natural shampoos aren't always better
Sometimes when the term 'natural' is used, brands can be referring to naturally derived ingredients that have been chemically treated so aren't 100% natural. Also, some organic shampoos can substitute in ingredients that don't actually cleanse your scalp so be sure to check before you buy! 
3. Avoid certain fragrances  
Although having gorgeous smelling hair is a shampoo perk for many, it can in fact have adverse effects on your tresses. For example, products with citrus aromas can deposit a yellow tinge on your hair whilst floral smells can sometimes make your hair colour darker.  
4. Sulphate-free is the way to be  
Over the past few years, it's been highlighted that using sulphates in shampoo can actually do more harm than good especially for colour-treated hair. The harsh chemical can cause your hairs cuticle layer to swell and lose moisture. So, if you want to prevent dehydrated, brittle hair we recommend reaching for sulphate-free shampoo.  
We tried Color Wow on 4 different hair types and these are the results
Gigi- Curly, coarse, dry hair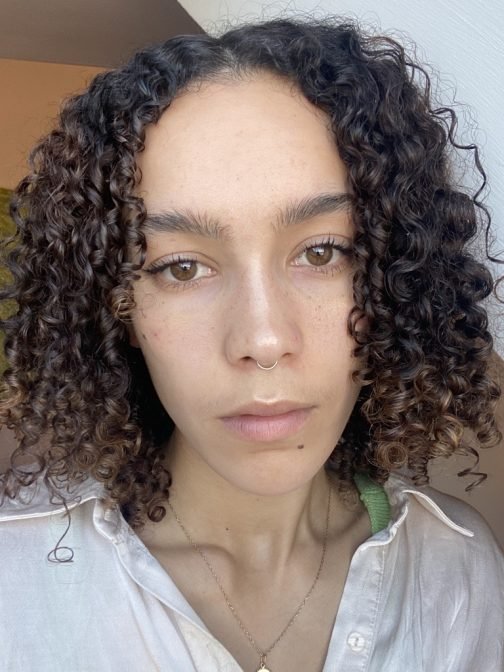 The Color Wow Security Shampoo lathered really nicely, which made it easier to work into my sensitive scalp. My hair didn't feel dry or stripped once I'd rinsed it out, instead it felt soft and silky. My favourite product from the selection has to be the Dream Coat for Curly Hair. As a curly girl, my hair needs refreshing almost every single day. It's not good to wash curly hair too often, so a refreshing spray is a great alternative for keeping your curls defined without compromising on care.  The fine mist covers large areas of my hair without using too much product, making it a must-have for the morning rush. I was blown away by how lightweight yet effective it was, normally I need a lot more product for the same results!
Ellie- Straight, coloured hair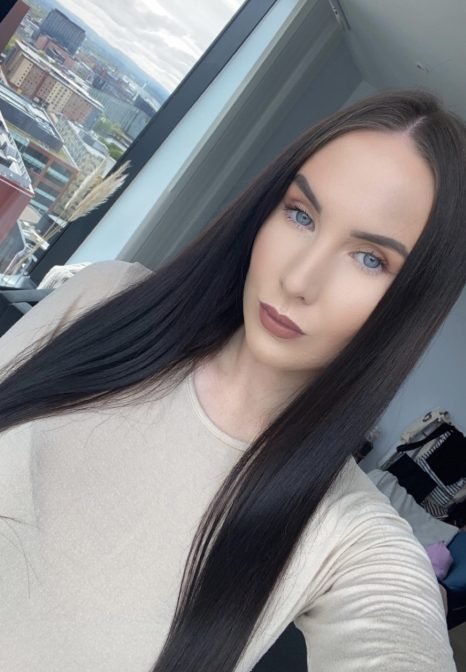 As a regular hair dyer, it's often hard to find a shampoo that will keep my hair sleek and shiny without compromising on the colour, however the Color Wow Security Shampoo is definitely my new favourite! Not only does it deeply clarify my scalp, it also leaves my colour looking vibrant and glossy. The shampoo lathers up nicely and washes out well which for someone with long hair is always something to watch out for. After washing my hair I'll then spritz the Color Wow Dream Coat Supernatural Spray all over and this makes such a difference to the end result! After just one use my hair feels much thicker and fuller and completely tames my frizz! I'd definitely recommend for those with sleek straight hair. 
Alice- Thick, coarse, straight hair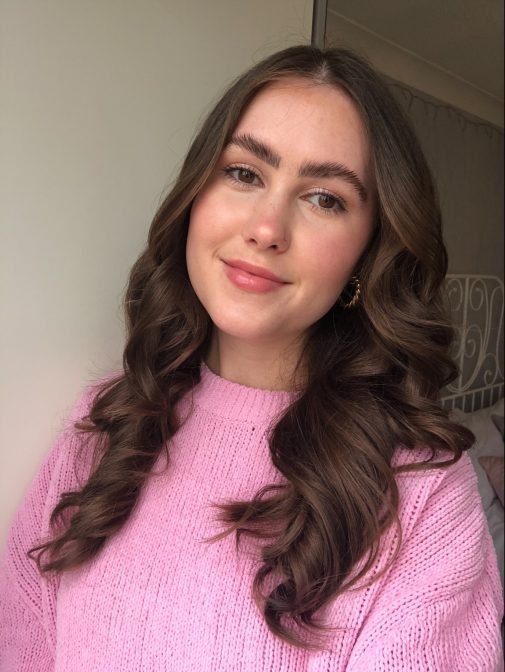 This Color Wow Security Shampoo has been the perfect addition to my haircare routine. Having rotated around a few different brands with little results, I was super impressed with the way Color Wow left my hair feeling super soft and shiny! What I like most about the formula is that it's clarifying, however it doesn't leave behind any residue. Other shampoos often cause a build up which weighs my hair down, but I love how light and smooth it feels after using this! I have also never been a huge fan of hairspray, I detest the crispy, crunchy feeling that it usually gives your hair. However, the Color Wow Style On Steroids Spray is completely different to any styling spray I have used before and I am obsessed! It provides extra bounce, texture and hold, without ruining the softness or making it look crispy. I usually hold my breath when applying hairsprays, but there's no need with this as the scent is great and doesn't choke you at all. 
Sophie- Long, balayaged hair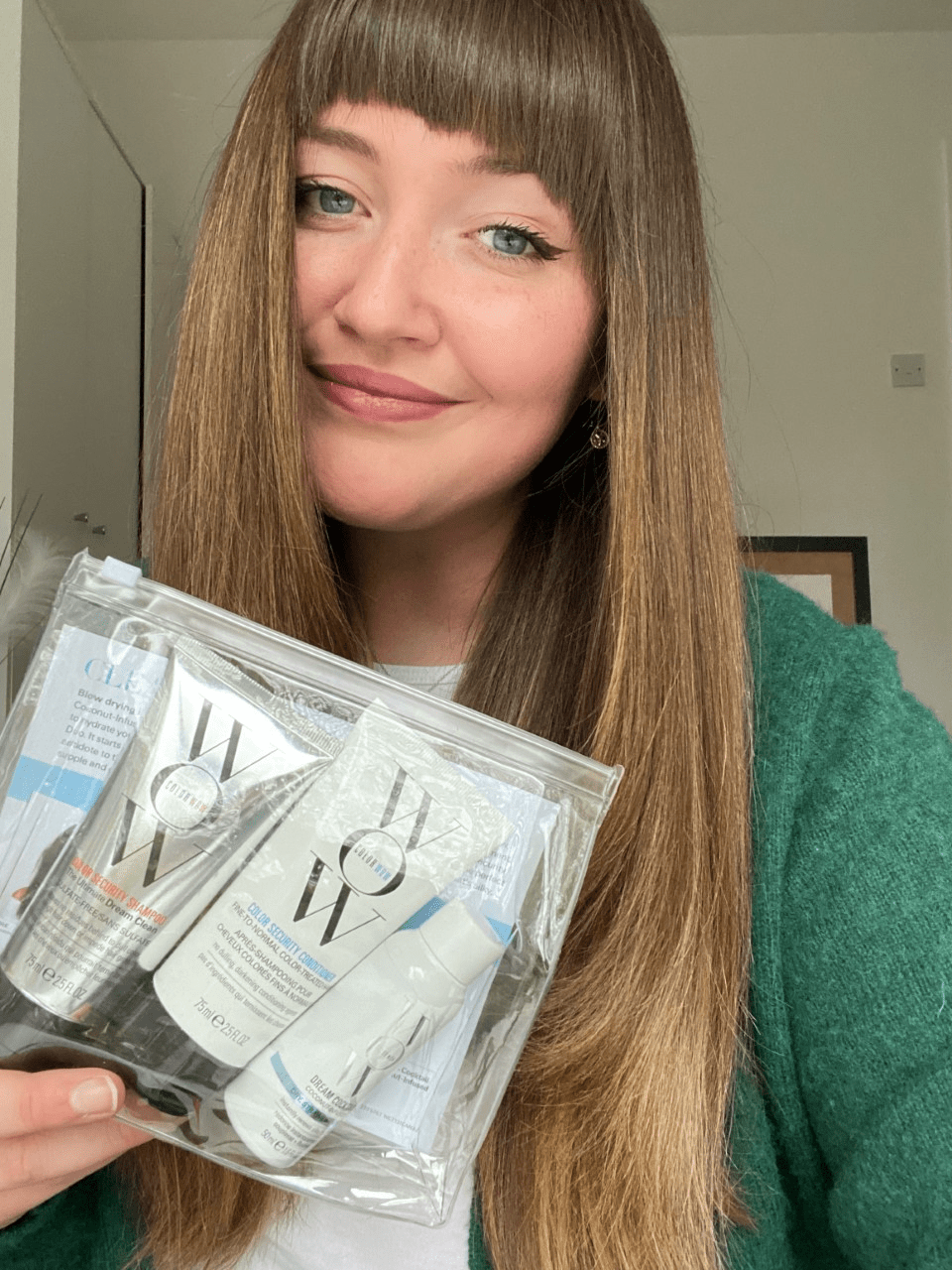 I used the Cleanse and Silken Blow Dry Travel Kit and... WOW! It honestly left my hair feeling much more nourished and healthy, as well as giving my locks some much needed shine! You can tell they are super high quality, and smell like an absolute dream! The Coconut- Infused Cocktail is my new must-have, it really hydrates my ends and doesn't drain the colour from my balayage, 100% recommend!
Want to treat your tresses? Shop all haircare at LOOKFANTASTIC.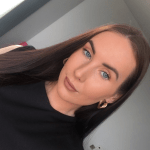 As a beauty fanatic I'm always on the lookout to try and experiment with new products! I've been writing about everything beauty for over 3 years and specialise in skincare so have plenty of tips and tricks to help put blemishes at bay and get your complexion glowing. Whilst being a content writer at LOOKFANTASTIC I've had the opportunity to collaborate with incredible brands including Tom Ford, Dolce & Gabbana and La Mer, taking my understanding of the industry to the next level. In the past I've been a freelance makeup artist and have collaborated with brands including NYX and Revolution Beauty on a personal level, sharing my makeup creations for the world to see. My ride or die brands have to be PIXI, Laura Mercier and Bobbi Brown and I can't live without my trusty MAC Velvet Teddy!