Finding brands which cater for darker skin tones can be a mammoth task. The main issue has always been about a lack of choice for darker skin; one shade does not fit all. Luckily things are changing and we are seeing more and more brands increasing their shade ranges and becoming accessible for everyone.
If you're looking for which brands to try out, these are 5 of our favourites for darker skin tones.
Lancôme
With Lupita Nyong'o as their ambassador, it is great to see Lancôme catering for women of colour as a premium beauty brand. Their makeup is incredible quality and all packaged with their signature luxurious rose logo.
Not sure what to choose? Many makeup artists swear by the Teint Idole Ultra HD Foundation, which comes in 20 different shades, of which about 8 work brilliantly on darker skin tones.
The new Juicy Shakers are also a must-try (Berry in Love is Lupita's favourite) and we adore the ultra-pigmented Blush Subtil for a flush on the cheeks.
bareMinerals
The bareMinerals ranges keep adding more and more shades each year, which is great to see. We love that there are so many options in terms of finish and texture.
From the flawless matte finish from the Original Original Foundation to the dewy glow of the bareSkin Serum Foundation, there is something for everyone.
bareMinerals are masters at the natural look and are our go to for a gorgeous glow; any highlighter fans need to treat themselves to the limited edition Lovescape Stolen Heart Luminiser before it sells out!
Clinique
Clinique are another premium brand that has worked hard at expanding their shade range. Their foundations work brilliantly at dealing with different skin needs, from extra hydration to oil control and offer a good range of cool and warm tones in darker shades (commonly a weakness for makeup brands).
Which are our favourites? The Even Better Foundation is a great one for concealing any uneven skin tone or pigmentation and the Chubby in the Nude Foundation Stick is the easiest way to apply your base. Pop it on in different ways to get your perfect level of coverage.
In terms of colour, we can't resist the bright and pretty Lid Pop Shadows. They're almost too pretty to use and the incredible pigmentation allows them to make a statement.
EX1 Cosmetics
Created specifically for darker, more olive skintones when the founder Farah Naz couldn't find bases to work for her own skin, the EX1 Cosmetics range is a dream if you struggle with finding yellow toned bases.
While we are hoping that we will see this small British brand grow its selection over the years, they are currently an amazing choice for Asian skins. They have a great range of finishes, including the Invisiwear Liquid foundation (which has had rave reviews) and we love the ultra-flattering blushes for a natural flush of colour.
Illamasqua
One of our newer makeup launches, we have fallen head over heels for Illamasqua. They are our go-to brand for special occasion thanks to their professional standard results leaving your makeup looking flawless.
The renowned Skin Base Foundation comes in 24 shades, with a mix of cool and warm undertones, and the colours can all be mixed for a custom shade. It is high coverage but with a realistic 'skin' finish that you'll love.
As for the rest of the range, everyone should get their hands on the Beyond Powder Highlighter for its luminising powers (Epic looks incredible on darker skin) and the Glamore Lipsticks offer gorgeous colours, rich pigmentation and a beautiful satin finish.
If you're looking to get a glow for Summer, then make sure you read our recommendations on the best bronzers for every skin tone.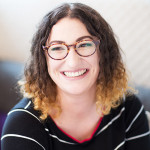 Major fan of scented candles, Make Up brushes and Highlighter. I'm always on the hunt for those Holy Grail products and my dressing table is covered in more beauty products than I like to admit. As an adopted Northerner originally from Brighton, I spend most my days wondering what all this rain is about. My hair isn't grateful for the move. Currently loving:
NIOD Photography Fluid