As spring approaches, many of us have to face the dreaded hay fever season.  Constant sneezing, itchiness and rashes are just some of the main symptoms that people suffer from but sometimes these symptoms can start to affect our daily life.
One of the main questions I get asked around this season is about managing the hay fever symptoms specifically related to eyes and skin.  Those who are prone to allergies tend to get watery eyes, increased sneezing and red rashes due to rubbing and wiping your nose and eyes which is not the best scenario when it comes to applying makeup or even using moisturisers and a sunscreen.
In order to minimize the symptoms of hay fever and enhance your allergy remedies, I have put together my hacks on how to tackle all your troubles away!
1.
Use Antihistamine Eye Drops
These can become your saviours when it comes to red, watery eyes due to allergies. Commonly sold as Opticrom or Optrex Allergy, these help to reduce the release histamine (which is responsible for inflammation). With the advice of your pharmacist, use these before starting your makeup and at least 15 minutes before putting contact lenses in. If you don't want to use eyedrops, you could try an eye mask to help soothe itchy eyes. We like the
Estée Lauder Stress Relief Eye Mask
for a quick 10 minute eye treatment.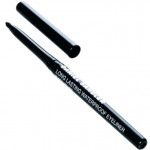 2.
Waterproof Mascara and Eyeliner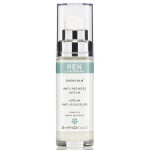 3.
Use Anti-redness Serums and Primers
There is a few anti-redness products on the market and these can be a great help during the allergy season. Constant rubbing of your nose and eyes along with rashes can cause irritation and redness which can make you look flushed. We have a number of anti-redness products that can help soothe your allergy prone skin, including
Ren's Evercalm Anti-Redness Serum
. Choose a product which you are comfortable with and use daily before leaving your house.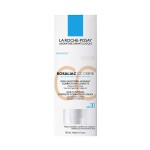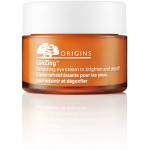 5.
Refresh Your Eyes
Puffiness is another major problem that is a concern during these months as allergens lead to inflammation as a response leading to tired looking eyes. Use a cold spoon to help calm the puffiness down or alternatively use an
eye cream
such as Origins
GinZing Refreshing Eye Cream
to brighten and cool your eyes.

Our team of beauty experts cover everything from makeup to skincare, picking out the most effective products from the best brands and latest trends. Stay up to date on everything beauty with the LOOKFANTASTIC blog, and find all your essentials in one place.