If there's one positive we took from our time spent in lockdown, it was that we had more time than ever to focus on our skin. With months spent mostly indoors, self-care became a top priority. We upgraded our cleansing routines, discovered new hero products, and generally gave our skin a much-needed rest from the pressures of normal life. Many of us saw vast improvements in our complexion as makeup took a backseat, early nights became the new norm and we more time and money to invest into our skin. 
Now that restrictions are lifting, the last thing we want is for our changes in lifestyle to undo all of these skin-vestments. For those who are apprehensive about how to maintain and care for their post-lockdown skin, we have put together a roundup of our top beauty essentials to keep your complexion in tip top condition! 
For those wearing more makeup  
Most of us spent lockdown dreaming of the days when we would eventually have occasions to beautify ourselves for. With our beloved beauty blenders left gathering dust in the corner, now that it's finally time to whip out our makeup bags, we couldn't be happier! However, whilst we welcome back our beauty routines with open arms, it's no secret that without a proper cleansing regime, wearing makeup regularly can take a toll on your skin.  
Removing your makeup properly and cleansing your skin thoroughly is crucial to maintaining a healthy, blemish-free complexion. For optimum results, skincare experts recommend the double cleansing method, which involves washing your face with two different cleansers.  
STEP ONE 
Begin with an oil-based cleanser or micellar water to break down the excess oils, makeup and dirt on your skin. Using an oil cleanser is a great way of sweeping away the first layer of impurities from the day and leaving your skin primed for the next step. 
STEP TWO 
Now that you've removed your makeup thoroughly, it's time for a deeper clean. For this, use a water-based cream, gel or lotion cleanser to delve deeper into pores and exfoliate away dead skin cells, as well as washing away sweat or any remaining product.  
For dehydrated skin  
After spending the majority of last year indoors, our skin is having to adjust to life outside the house again. Being out in the open air more means that our skin is exposed to pollutants and weather factors, whilst visiting the pubs and drinking more regularly can leave it feeling dehydrated.  
Protecting your skin and locking-in moisture is extremely important to keep it looking plump, youthful and radiant. Our range of intensely hydrating moisturisers and serums are ideal for maintaining moisture and leaving skin feeling replenished. 
Kiehl's Ultra Facial Cream 
For ultra-lightweight, long lasting protection, try the Kiehl's Ultra Facial Cream. Enriched with water-retaining glacial glycoprotein which is ideal for protecting against harsh weather conditions, this cream will leave your skin feeling smooth and hydrated all day long.  
Kate Somerville DeliKate Recovery Cream 50ml 
If your skin needs a more intense repair, then try the DeliKate Recovery Cream. Specially designed for stressed, irritated or sensitive skin types, this nourishing formula shields skin and replenishes moisture for a glowy complexion.  
Dr.Jart+ Cicapair Tiger Grass Cream 50ml 
Correct, hydrate and protect your post-lockdown skin with the Cicapair Tiger Grass Cream. Featuring Colour-changing micro-capsules adapt to your skin tone, this formula reduces redness and inflammation, whilst reinforcing the skin's natural barrier – leaving it smooth and hydrated.  
For tired eyes  
Now that we're actually going out instead of falling asleep at 10pm in front of a Netflix series, the late nights are a bit of a shock to the system. We were able to get a lot of beauty sleep over lockdown, so now that we're too busy socialising instead of sleeping, the delicate skin around our eyes needs some TLC.  
REN Clean Skincare Radiance Brightening Dark Circle Eye Cream 15ml
Discover the deeply-hydrating, illuminating effects of the REN Clean Skincare Radiance Brightening Dark Circle Eye Cream. Enriched with Elderberry extract, this formula is designed to visibly reduce the appearance of dark circles in seven days.  
Kiehl's Midnight Recovery Eye 15ml 
De-puff and brighten your delicate under-eye skin with the Kiehl's Midnight Recovery Eye concentrate. Infused with evening primrose and soothing lavender, apply overnight to rejuvenate your skin and fight the signs of fatigue. 
ESPA Depuff and Soothe Eye Gel 15ml 
Cool and refresh your tired eyes with the ESPA Depuff and Soothe Eye Gel. Enriched with a combination of Cucumber, Chamomile and Vitamin E, the formula works to reduce puffiness and dark circles. 90% of people agree that this product left the skin around their eye area feeling hydrated after 2 weeks.*  
For a busy schedule  
Now that people are slowly returning to offices, meeting friends, and resuming busier schedules, it can become increasingly difficult to find the time for self-care. For those who can no longer dedicate entire evenings to do a ten-step skincare routine, quick and effective treatments are essential. Our rejuvenating masks and peels are the perfect solution to those who need a replenishing boost.
Filorga NCEF Night Mask 50ml 
Get intense renewal whilst you sleep with the Filorga NCEF Night Mask. Featuring a hyaluronic acid and collagen booster, this mask plumps and revitalises skin, making it appear more youthful and rested. Ideal for those who don't have time to factor in self-care evenings! 
PIXI GLOW Glycolic Boost Sheet Mask (Pack of 3) 
For a quick get up and glow, try the PIXI GLOW Glycolic Boost Sheet Mask. Containing aloe vera and ginseng for an instant brightening effect, this sheet mask is designed to revitalise your complexion in just 15 minutes – making it the perfect skincare shortcut for those with a busy schedule.  
Elemis Papaya Enzyme Peel 50ml 
Who needs time to visit the salon when you can do your own chemical peel at home? The Elemis Papaya Enzyme Peel is designed to deeply exfoliate and smooth skin to reveal a radiant complexion in just 15-20 minutes. Featuring the natural exfoliating fruit enzyme action of Papaya and Pineapple, this gentle yet effective formula leaves your skin feeling moisturised a remineralised.  
Discover our full skincare range over at LOOKFANTASTIC.  
*Independent user trials 2019, results based on 112 people over 2 weeks.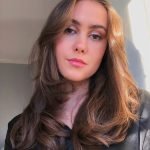 As someone with an affinity for all things beauty, discovering fantastic new products is my not-so-secret obsession. Over the years I've tried and tested a mountains worth of creams, serums and cleansers, finding some of my favourite 'holy-grail' products along the way. However, I'm always on the lookout for more ways to nourish my hair, perfect my dewy base, or enhance my skincare routine. Working as a beauty blogger for over 3 years, I've been lucky enough to collaborate personally with lots of amazing beauty brands including Christian Dior, The Body Shop and Dermalogica. I've used the Dermalogica special cleansing gel religiously since I first got it and their products are some of my ultimate skincare faves. When it comes to cosmetics, NARS Sheer Glow foundation is definitely my go-to - I live for a light, glowy base!