Another year is here! If like us, 2017 has taken you slightly by surprise after a busy Christmas, then don't worry. Today's bank holiday is the perfect moment to reflect and plan your resolutions and goals for 2017.
To help inspire you and make 2017 your best year yet, we're sharing the 10 top tips we have for starting out the New Year happy and healthy. Grab a cup of tea (green, of course) and get ready to turn that chapter.
10 Ways to get 2017 off to the Best Start
Resolutions can take all kinds of forms, from big life changes to little everyday actions. Have a read and see whether any of our New Year's ideas can inspire you.
1. Find your Ideal Skincare Regime
Whatever we always promise ourselves, finding the right skincare regime (and then sticking to it!) is not always the easiest task. Make 2017 the year that you find the ideal skincare for you and your skin.
That doesn't just mean picking up the standard routine from any old brand though, it means researching and trialing skincare to find what works for you.
We've said we reckon 2017 will be the year of the mix and match skincare so take some time, consider your lifestyle, your budget and your skin type and get your routine perfected. We'll be helping too, with all the advice on ingredients, new technologies and your skin's needs over the coming months.
2. Shop your Stash
Rather than setting yourself a stringent savings rule or putting yourself on a spending ban, why not set yourself a goal of trying out all the things you already have?
We can't be the only one with half used beauty products in our bathroom cabinets and unloved clothes in the wardrobe. Set yourself the challenge of using up what you have and you'll be surprised how easy it is to save a few extra pennies as a result.
Plus, you might rediscover an old favourite you had forgotten about! Then you'll be totally justified in that repurchase...
3. Say 'Thank You' instead of 'Sorry'
So many of us automatically apologise, all day, everyday. Sorry I'm late, sorry I have to ask you to do something extra... It is so easy to slip in an apology in order to soften everyday occurrences. However, sometimes that can feel a little negative, like an admission of some kind of responsibility or guilt for sometimes totally unavoidable actions.
Instead of always automatically apologising, try twisting that around and thanking the other person for their part. So, say thank you for waiting for me, thank you for helping, thank you for your contribution.
It is a subtle change but you might be surprised at how much better it makes you feel and how much more appreciated others in your life may feel.
4. Try Something New
We're big believers in trying to be a little braver here at lookfantastic and bravery can take many forms. Trying something new is always a great first step towards being a little bolder.
Whether it is something as simple as wearing a different lipstick colour or as big as changing careers, make a pact to step out of your comfort zone in 2017. Who knows where it could lead!
5. Drink More Water
We can't start another year without making this promise to ourselves. With all the research we do into skincare, beauty and health here at lookfantastic, there is always one golden rule underpinning how to look and feel great; keep hydrated.
Buy yourself a beautiful water bottle, infuse with fruits and herbs, keep track with an app; whatever helps make drinking more water easier. Once it becomes part of your daily routine, it is so simple.
Like wearing SPF, this is one of those resolutions that can totally transform your skin in the long-term.
6. Make Small Changes
Sometimes the New Year hype can be intense. It feels like everyone is shouting about their huge, life changing resolutions and it can all feel a little overwhelming and unachieveable.
So why not think on a smaller scale and aim for a few small changes; all together they build up to something big.
Take the stairs instead of a lift, swap that morning latte for a smoothie, try to floss everyday; any simple small change can have a huge impact in the long run.
7. Be Kind to Yourself
With all the expectations and stresses of day-to-day life, it can be easy to be our own harshest critics. From judging our appearance to over-analysing that meeting at work, we often can say the cruelest things to ourselves.
Maybe one of the best bits of advice we've ever been given is to talk to ourselves just like we would our dearest friends. If you wouldn't say something like that to them, then don't say it to yourself. Try to be as kind to yourself as you would be to the people you love. It really is the first step to really appreciating yourself.
8. Do Some Good
2016 has been a tough year for a lot of us; even for those not affected personally by the many tragedies and struggles over the year, it has been a hard one to sit by and watch.
Try to make 2017 a little better by choosing to do some good. Look for a local voluntary service, support amazing charities, donate cosmetics to a women's shelter; find a few little ways to make a difference in the space around you.
Not only will it help others, but looking for ways to make a positive impact feels great and is a small way to feel more in control in a world that can feel a little scary.
9. Make Time for the Important Things
Along the same kind of lines is the idea of prioritising. It is easy for life to be extra busy and full of things to do. Try to make space for the important things.
Take time out with family on your holiday days instead of feeling like you need to do something else, book those travel plans instead of just dreaming about adventures, sign up for that art course if you feel you need some creative space; choose your thing and make sure you make it a priority in your life.
What is important will be different for every one of us, but making the conscious decision to carve out space for the things that make you happy can make the harder stuff a million times easier to get through.
10. Head Outside
This is one of the simplest ways to make the most of 2017. January and February can feel dark and dreary so start out as you mean to go on; wrap up warm, take a thermos of hot chocolate with you and go for a long old walk outside.
It really does blow the cobwebs away and getting outside like that is not only great exercise but an ideal way to give yourself a bit of time out. Away from technology screens and the stresses of work and home, enjoying all the gorgeous spaces around us is such a simple way to feel good.
Start now and by the time Summer comes around, you'll be feeling amazing.
What are your resolutions for 2017? Share them with us on twitter, instagram and facebook using the hashtag #LFRevolution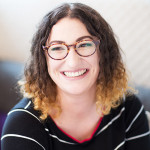 Major fan of scented candles, Make Up brushes and Highlighter. I'm always on the hunt for those Holy Grail products and my dressing table is covered in more beauty products than I like to admit. As an adopted Northerner originally from Brighton, I spend most my days wondering what all this rain is about. My hair isn't grateful for the move. Currently loving:
NIOD Photography Fluid