As part of #LFDetox, we're talking all about skincare regimes and how to make your skin look its best. The first step to beautiful skin has to be knowing what it needs. Different skin types need different care! To help you find out exactly what your skin needs, we've put together a guide to every skin type: Oily Skin, Dry Skin and Normal/Combination skin. We'll fill you in on how to tell which skin type you have, what you need to do to help it and what products are best for your skin type.
How do I know if I have Oily Skin?
There is a fairly simple test for checking whether your skin is Oily. Wash your skin gently and then leave it for one hour. After one hour, do you have any oil on the surface of the skin? If yes, your skin is Oily.
There are also some general characteristics of Oily skin:
Pores are usually larger
Skin texture tends to be rougher
The T-Zone often becomes greasy and shiny after a few hours
Blackheads and Blemishes make a regular appearance
Make Up tends to disappear quickly on your skin
Does that sound like you? Then you probably have Oily skin. If not, then check out our articles on Dry  and Normal/Combination skin as well.
How should I look after Oily Skin?
Oily skin needs to be rebalanced. Rather than stripping it of all the oil with harsh products, you need to find out ways to encourage it to produceless sebum (what makes it oily).
There are a number of things you can do to help re-balance Oily skin:
Moisturize. By making sure you provide the skin with the nourishment it needs, it won't need to try to do it itself by producing more oil.
Keep it cool. Washing your face with hot water can exacerbate oil production, so try to stick to lukewarm water instead.
Don't over cleanse. Using harsh cleansing products or cleansing too frequently (multiple times a day for example) will strip your skin and make it produce more oil.
Keep hydrated. Good skin always needs hydrating from within, so try to avoid caffeine based drinks or alcohol and just stick with water.
Skincare Ingredients To Avoid
There are definitely some ingredients to watch out for with oily skin. To avoid irritating it or blocking your pores, these are the ones to avoid:
Mineral Oil and Linalool. These sinks into pores, trapping dirt and bacteria that can lead to blackheads and breakouts.
Petrolatum and Paraffin Wax. Often found barrier creams like Vaseline and petroleum jelly, these are more pore cloggers that won't help Oily skin.
Alcohol. Although useful in some Acne treatments, many alcohol based toners can be too stripping.
Rich Moisturing Ingredients. Things like Gylcerine, Squalane and Shea Butter are designed to add extra moisture to skin and can sit too heavily on Oily skin.
Skincare Ingredients To Love
So to help Oily skin, you want to look for things that will nourish the skin and keep pores clear.
Non-Comedogenic. Look for this on labels and it means none of the ingredients will clog pores.
Hyaluronic Acid. This wonder molecule is incredibly hydrating without making skin feel greasy.
Glycolic Acid. This is chemical exfoliant which clears dead cells to help reduce pores and prevent breakouts. Sometimes it is listed as an AHA (Alpha Hydroxy Acid)
Kaolin. A type of clay which is naturally oil absorbing, this can be great in face masks.
Which Beauty Products To Buy
Still not sure which beauty products to buy for Oily skin? Well at Lookfantastic we know it can be a minefield finding the products to make your skin look its best, so we've done the hard work for you with our Healthy Skin Boxes. The Oily/Blemish Prone Healthy Skin Box is filled with all the best products to give you beautiful skin, from start to finish! One box, everything you need for happy, healthy skin.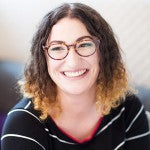 Major fan of scented candles, Make Up brushes and Highlighter. I'm always on the hunt for those Holy Grail products and my dressing table is covered in more beauty products than I like to admit. As an adopted Northerner originally from Brighton, I spend most my days wondering what all this rain is about. My hair isn't grateful for the move. Currently loving:
NIOD Photography Fluid