Looking for ways to switch up your hair styles this season? Then look no further! We caught up with Michelle Sultan, Creative Director of Imbue Curls as she showed us how to create 3 hot looks for curly hair you can wear this spring.  
Afro hair veteran Michelle, is the force behind the curls for stars such as Amber Gill, Jennifer Hudson and even Jordyn Woods! With over 20 years experience in the hair industry she's become a globally recognised stylist and was even awarded Afro Hair Stylist of the Year at the prestigious British Hairdressing awards, so who better to show us styling tips than the queen of hair herself?! 
3 spring curly hairstyles with Michelle Sultan
Look 1 – Half up half down 
If your wash and go is on its way out this is the perfect style to keep your locks looking fresh! 
Step 1: Start by taking a holding gel such as the Imbue Curl Empowering Crème Geland work it into the front section of your hairline.  
Step 2: Next, take a tail comb, part your hair right across your head from ear to ear and tie it in place with an invisibobble Nano Hair Tie. Don't worry if this isn't a completely straight line as you won't be able to see the parting! 
Step 3: Finally, take the Imbue Curl Worshipping Shine Oil and define any areas that look a little fluffy and finish off by laying your edges with your trusty gel. 
Look 2- Side braids 
Struggling to master braids? Michelle shows us the secret to create them with ease.
Step 1: Section off your hair from your eyebrow to the top of your ear and further separate this into 3 sections using your tail comb.  
Step 2: Take your trust gel and work it into your roots, then take two sections of hair and twist them together leaving some curls loose on the end. Secure this in place and repeat with each section, it really is that simple!
Step 3: Finish off your look with some extra glam accessories and a few pumps of  your favourite curl oil for super sleek shiny curls.  
Look 3- Top knot  
If you want to make a statement this spring, this stylish top knot is guaranteed to get heads turning!
Step 1: Start by using the Imbue Curl Energising Hydration Serumand tie in a high ponytail on top of your head.  
Step 2: Take a quarter of your ponytail and wrap around your head and secure in place with a clip, the messier the better!  
Step 3: Once you're happy with your look take a headscarf and wrap around your head and tie in a style of your choice. We recommend choosing a hair accessory with wire to help hold and mould your desired shape! 
Want to know more about Michelle?
We found out the backstory of her career, her most exciting clients and celeb's curls she's loving!
How did you get into hair styling?
When I was 15 years old, I used to visit my aunt in New York; she was a hairstylist and ever since then I have been in love with hairdressing. I started off by washing client's hair and sweeping floors. My love grew stronger as I saw clients come into the salon, so many women came to my aunt feeling insecure with low self-esteem and in need of a boost. It was incredible to watch her work with her clients and see how she helped them to build up their lost confidence. I desperately wanted to be a part of that journey, so I studied in London at Kingston College and started to do apprenticeships at local salons and the rest is history.
Who is the most exciting client you've worked with?
One of the most exciting experiences I've ever had is being flown on a private jet with Jennifer Hudson over to Las Vegas. Another exciting opportunity arose when I was invited to work with Beyoncè's band for the European leg of her album promotion for 'If I were a boy'. We were flown via private jet to Paris and Madrid… a trip I definitely won't be forgetting! It was my first ever time on a private jet, so it was the most memorable and thrilling experience to date! It of course had the added perk of watching Beyoncè perform too, she was incredible!
During the tour I had the opportunity to speak to Beyonce, as one of her band members wanted their hair like mine was at the time. This meant we had to get permission from Beyoncè herself, a few moments later and I was in Beyoncè's dressing room! I was able to talk her through the style, which she ended up loving. I am so lucky to have had such amazing experiences throughout my career and even now I'm so excited to come out of lockdown and get back to my wonderful clients in the salon. I have missed each and every one of them and am really looking forward to creating some new, gorgeous curly looks.
Which celebrities and their curls have caught your eye?
I am loving Zendaya's curls! They are bouncy, beautiful, and full of life. Zendaya has had her fringe cut into a curtain style, which accentuates her face shape beautifully. There are two things to think about when curls are cut shorter; 1: they tend to spring up, so if you're thinking about changing up your style, keep that in mind and 2: your natural pattern can be enhanced so say hello to your curls! Just keep adding in lots of moisture and use serums and oils that don't weigh your curls down.
Want to create one of Michelle's hot hairstyles? Discover our range of curly hair products at LOOKFANTASTIC.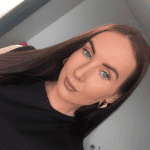 As a beauty fanatic I'm always on the lookout to try and experiment with new products! I've been writing about everything beauty for over 3 years and specialise in skincare so have plenty of tips and tricks to help put blemishes at bay and get your complexion glowing. Whilst being a content writer at LOOKFANTASTIC I've had the opportunity to collaborate with incredible brands including Tom Ford, Dolce & Gabbana and La Mer, taking my understanding of the industry to the next level. In the past I've been a freelance makeup artist and have collaborated with brands including NYX and Revolution Beauty on a personal level, sharing my makeup creations for the world to see. My ride or die brands have to be PIXI, Laura Mercier and Bobbi Brown and I can't live without my trusty MAC Velvet Teddy!