The launch of the new Vichy Idéalia Peeling has introduced us to all the ingredients we need to include in our beauty routines for glowing skin. We've coined it the "Vichy Idéalia Glowing Skin Diet" as it's blend of natural and botanical actives has given us our most luminous complexions yet.
Vichy are well known for their healthy skin approach, using a blend of their world-renowned Vichy thermal water, and natural ingredients to create gentle yet effective formulations.
Their skincare products are infused with antioxidant rich vitamins and minerals that go deep into the layers of the skin to make the biggest difference to the health of your cells, and your overall complexion. Hello glowing skin!
Top Foods for Glowing Skin
Vitamin rich foods such as fruits and vegetables are brilliant for the skin when ingested through the body, but did you know they are also brilliant when applied topically?
In collaboration with Vichy, we have selected our top 5 ingredients for glowing skin that will boost your cell health.
Blueberries
The "it" ingredient of the moment is undoubtedly blueberries, thanks to the new Vichy Idéalia Peeling. Sapphire blue, and rich in vitamins, minerals and antioxidants, blueberries are fast becoming the trendiest fruit in town.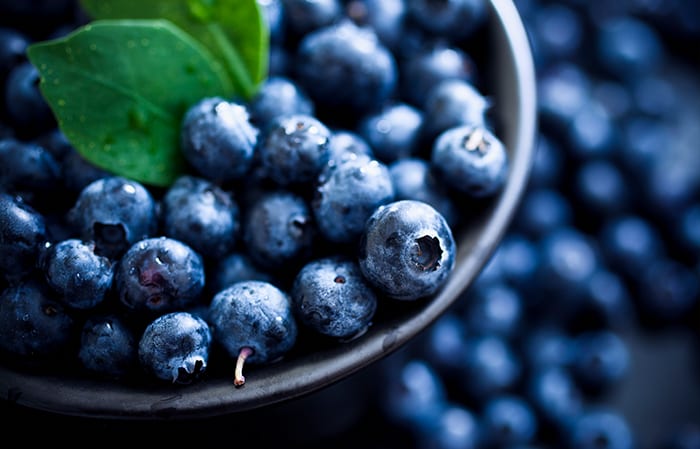 The deep blue pigment in blueberries comes from a compound of antioxidants known as Anthocyanins, which are brilliant at fighting the signs of ageing by reducing free radical damage and limiting the effects of environmental aggressors on the skin.
The new Vichy Idéalia Peeling contains a blend of Blueberry Polyphenols and fermented Black Tea, which work together to provide unique antioxidant protection for the skin. To be used at night, the resurfacing treatment leaves you with a revitalised complexion, yet is gentle enough for even the most sensitive of skin types.