Luscious Lashes with Magnifibres!
From celebrities to runway models; everyone is obsessed with having long full lashes which look natural yet stunning. Although most of us opt for using lashings of mascara and false eyelashes, the daily use of these can take its toll on our own lashes. They get pulled, covered in mascara, curled up and rubbed off every night, which over time can put them under a lot of stress. Some people even find their lashes falling out or not growing properly.
Get luscious beautiful looking eyelashes without the fuss of extensions and sticky glue with Magnifibres Treatment Lash Primer behind the 16th door of our Beauty Advent Calendar.
So to kick start your journey to beautiful lashes, today we have included the Magnifibres Treatment Lash Primer. As the name suggests, it is a treatment for your lashes which is based on a super-rich formula designed to condition and protect your eyelashes in order for them to look their best after just a few weeks. In fact 85% of the women agreed that their lashes looked longer and healthier within just 8 weeks of use!
The formula is made up of a complex blend of vitamins, peptides and moisturising agents, which all work together to provide nourishment and protection to ensure your lashes are fully cared for. It also hydrates each lash to act as as a primer before applying mascara. Your mascara in fact glides on smoothly to give your lashes that luxurious look rather than clumping together.
The primer, which has a thin consistency, is clear and glossy; so even without mascara your lashes look longer and fuller as well as natural! For best results, use the primer on its own twice a day or before applying mascara in the morning and then again after washing off your makeup at night as an overnight treatment.
Magnifibres Fact: The primer is made with 100% natural fibres and is also safe for those who use contact lenses!
While using the Treatment Lash Primer, you can also make your lashes look up to 5mm longer with the Magnifibres Brush-On False Lashes, which give you the effect of false lashes within seconds. The fibres are used in between coats of your favourite mascara to add length and volume to give you gorgeous looking lashes.
Simply use the Magnifibres after a coat of your favourite mascara while it is still slightly wet. Wait for 30 seconds to apply the second coat of mascara!
Finish the look with some gorgeous liner and a plum lipstick for the ultimate 2015 Christmas look!
Let us know how you get on and share your results with us by leaving a comment below or tweet us @LookFantastic. If you have loved the Beauty Advent Calendar then make sure to pre-order the 2016 one today! You can also subscribe to our Beauty Boxesfor gorgeous treats delivered to your door each month!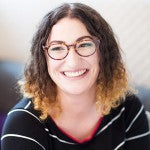 Major fan of scented candles, Make Up brushes and Highlighter. I'm always on the hunt for those Holy Grail products and my dressing table is covered in more beauty products than I like to admit. As an adopted Northerner originally from Brighton, I spend most my days wondering what all this rain is about. My hair isn't grateful for the move. Currently loving:
NIOD Photography Fluid