To kick off our #LFBEAUTYSECRETS Campaign, we are looking at some of the Lookfantastic team's favourite beauty secrets and products and how we like to use them.
Throughout the month, you will be able to read our exclusive interviews with industry experts to discover their beauty secrets, but for now, here are the products and tips we swear by!
Our Favourite Beauty Secrets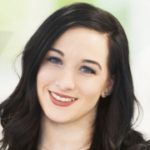 1.
Beckie - Haircare Expert
Beauty Secret: 
I love the
Shiseido Ibuki Multi Solution Gel
because you apply it onto any dry areas and it immediately hydrates the skin. You can even apply it to blemishes and you wake up the next day with clear skin!
Beauty Tip:
You can even wear this product underneath foundation which means you can treat your skin on the go!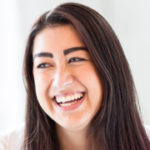 2.
Ghalia - Beauty Box Editor
Beauty Secret:
I love the
Beuti Sleep Elixir Facial oil
as it smells amazing and I know it works because it absorbs into my skin straightaway and leaves it feeling super soft!
Beauty Tip:
Use one drop to rub into your face before applying your makeup. It will leave your skin feeling soft and allow a smoother application and blending with little effort.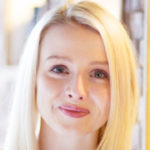 3.
Amelia - Skincare Expert
Beauty Secret:
 In the mornings, I love to use
Dermalogica's Daily Microfoliant
, as it helps to wake me up! It transforms from a powder into a creamy consistency and leaves my skin feeling smooth and really cleansed. I don't go anywhere without it!
Beauty Tip:
 When in the bath, always apply a hair mask while you relax! It means it can soak in and work its magic, and then you are ready to rinse off when you need to! I love
Philip Kingsley's Elasticizer in Geranium and Neroli
.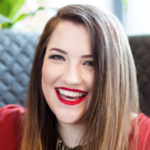 4.
Jasmine Gibson - Social Media Expert
Beauty Secret:
 I always take my makeup off first using a Micellar Water and then I cleanse my actual skin with a cleansing balm and a warm/damp muslin cloth. I love using the
Elemis Pro-Collagen Cleansing Balm
for this.
Beauty Tip:
 Use a chemical exfoliant 2-3 times a week – my holy grail is definitely
Alpha-H Liquid Gold
. It reduces acne scaring and increases radiance. I wake up the next day looking as though I've had a facial!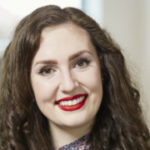 5.
Katie Hudghton - Trend Expert
Beauty Secret:
No matter what you're doing or what you're wearing, red lipstick will make you feel like you can conquer the world. My absolute favourite is the
Daniel Sandler in Titanium Red
, which instantly perks up my skin!
Beauty Tip:
 Always use a
lip liner
with a red lipstick so it ensures it doesn't bleed onto the skin and leave you looking more clown than glamorous!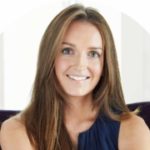 6.
Hannah Pym - Tanning Expert
Beauty Secret:
I love to self-tan! It gives me a gorgeous and healthy glow, which through winter, I definitely need! My favourite to use is
James Read Sleep Mask for the Body
, which means I can leave it work through the night!
Beauty Tip:
 I use a
FOREO
with
Pixi's Cleansing Balm
for the effects of a facial at home!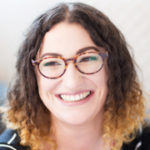 7.
Laura Louca - Makeup Expert
Beauty Secret:
 I love the
NARS Copacabana Illuminator
, which I use on my cheekbones and above my cupid's bow. It's liquid so means you can blend it really well into your skin and it always looks natural!
Beauty Tip:
Add in a couple of drops into your foundation to increase luminosity without adjusting the coverage!

Our team of beauty experts cover everything from makeup to skincare, picking out the most effective products from the best brands and latest trends. Stay up to date on everything beauty with the LOOKFANTASTIC blog, and find all your essentials in one place.