The moment you've been waiting for… The LOOKFANTASTIC x ICONIC London Limited Edition Beauty Box is here, and we can't wait to take a look inside.
Combining some of the most glow-getting products ICONIC London have to offer, this Limited Edition Beauty Box is your one-stop shop for all things glamour! To get you started on your quest for flawless makeup, we've compiled a few handy tips and insider-info for the most glitzy, lit-from-within looks for this summer. So whether you're going out-out or just looking for a game changing zoom call headshot, this handy how-to guide will put you on the right track.
Step 1:
PREP… SET… GLOW!
Every look starts with a hydrating base. But sometimes it can be hard to find the right balance between a hydrated, dewy look, and downright soaking wet. Lucky for you, included in this Beauty Box is the ICONIC London Prep… Set… Glow. On bare skin, spritz this miracle primer to create a glowing and hydrated base. This PSG contains light reflecting properties that leave the skin with a deeply nourished and light-reflecting properties that leave the skin with a deeply nourished and radiant complexion.

Step 2:
THE ARTISTS PALETTE
You've got the base, now its time to start building. Inject a hint of personality with the Soft and Smokey Eye Palette. Be sure to always start light and gradually build to a darker shade of eye shadow for a controlled, airbrushed look (this is where dark circles tend to form so will also conceal as well as highlight).
Using a flat shade brush will help when applying eye shadow for a darker, more dramatic effect. For a flawless Smokey eye, try applying a darker matte shade to the outer V (The outer v is the outer corner of the eye that extends from the lash line to the crease, forming a sideways V shape).
Top Tip: To amp up the colour pay-off or to create a foil-like effect with these shades, spritz your brush with Prep-Set-Glow before application!
And it doesn't stop there…The Blaze Chase Face Palette is your ideal companion for enviable definition. These silky, multi-use powders are perfect for drawing the look together. Apply your bronzer to the top of the forehead along your hairline, down the bridge of your nose and over the tops of your cheeks (top tip: always apply bronzer to areas where the sun would naturally tan your face).
Use highlighter along the cheekbones to create an elevated, radiant look.

Step 3:
BLUSH
… Sheer Blush to be exact. This ultra-radiant sheer blush will give your complexion an added lift for that airbrushed perfection we all strive for. How you apply your blusher depends on the shape of your face.
For heart-shaped faces, apply your blush in a curved line from your temple to the bottom of your cheekbone. This creates an inward 'C' shade and accentuates your cheekbones, tapering towards the chin and jaw.
If you have a more round face, the key is to add more definition. To achieve this,  suck in your cheeks and apply the blusher to the line underneath your cheekbones.
Or for those with square jawlines, apply your blush directly to the apples of your cheek in a circular motion. This technique will help to soften angular features by drawing attention to the roundest part of your face.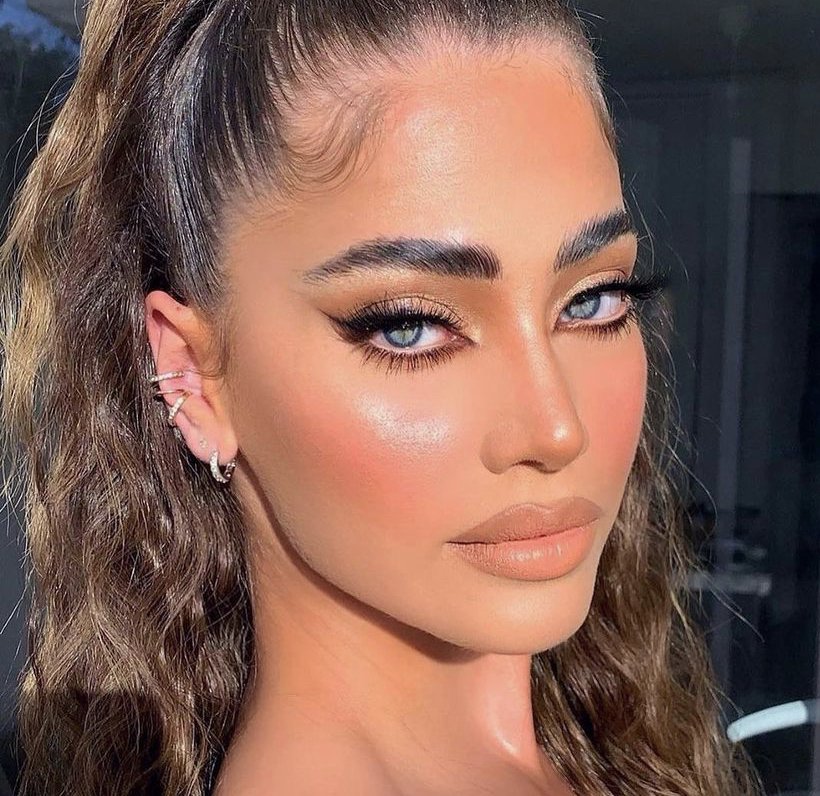 Step 4:
ANDDD POUT
What look is complete without the lusciously glossy finish of the ICONIC London Lip Plump Gloss in the shade Feel Me. The ultimate combo of non-sticky gloss and plumping power, the high-shine formula is infused with a biomimetic peptide, which help to support natural collagen production for more defined and voluminous looking lips.
Apply with the ultra-soft flocked applicator. The angled doe-foot gives precise application and delivers the perfect amount of product. Swipe onto bare lips, or layer over your favourite lip liner or lipstick to add definition and shine. The ideal finishing touch for a glossy ICONIC look.
Top Tip: Create your own individual colour by mixing with the Sheer Blush.
With a swipe of the Triple Threat Mascara to finish off your look, your face is painted for the gods. And there you have it. The ultimate how-to for the ICONIC London makeup masterclass.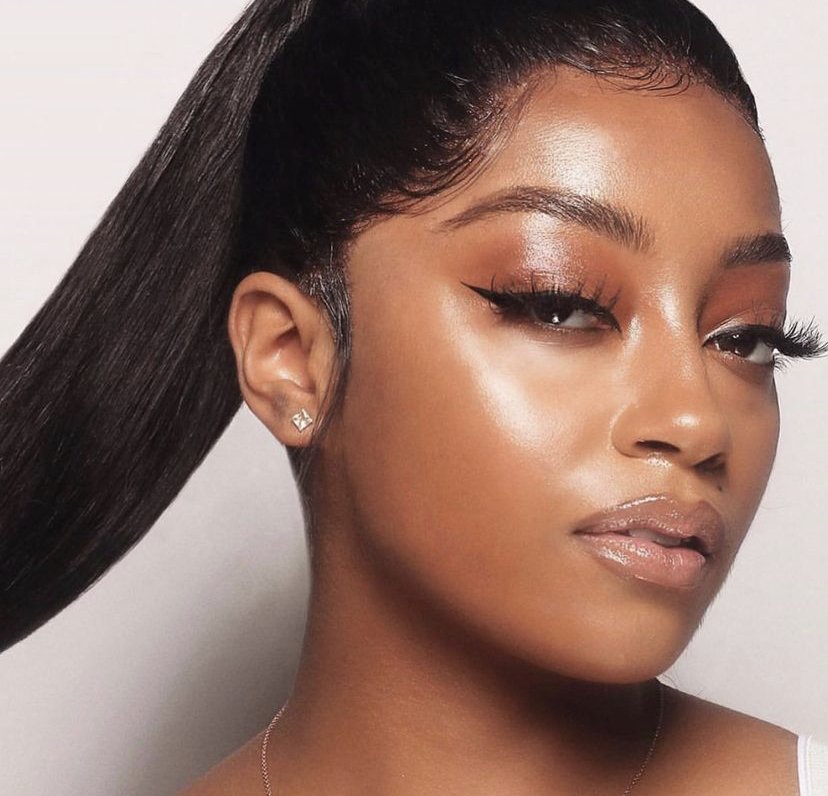 For more top tips, insider info and product masterclasses, check out your LOOKFANTASTIC x ICONIC London Beauty Box where you'll find a magazine as well as exclusive info along with the products themselves. Not got yours yet? Don't miss out! Click here to get your hands on this exclusive limited edition Beauty Box before it's too late!
As the Beauty Editor for LOOKFANTASTIC Beauty Box I'm always hunting for a good beauty story, I like to remain ahead of the trends. But aside from this, I'm a keen reader and writer in my spare time. You'll find me with my head in a good book most of the time- Beauty & Fashion related or otherwise! You'll often find me obsessing over the latest tropical-scented body oil or lathering on the coconut moisturiser. As you may have already guessed, I have a natural affinity for all things tropical. Beauty and grooming for me is escapism, a little slice of heaven away from the day-to-day.