Whenever you ask a celebrity makeup artist what they have in their kit, they will always refer to one product in particular: the RMS Living Luminizer.
This little glass pot of illumination has gained cult status from being the cleanest highlighter on the planet, to becoming the only product you turn to when you want supermodel-worthy skin. But just how did it gain such iconic status in the beauty world and become the multitasking miracle it's known as today?
The Living Luminizer is the cult favourite that pricked my ears up to the world of RMS Beauty in the first place. – Vivianna Does Makeup
To understand the hype around this unique innovation, you need to delve into the brand itself and the incredible woman who started it…
The Story Of RMS Beauty
RMS literally stands for Rose-Marie Swift, the company's founder. Before beginning the RMS brand, she worked as a makeup artist for 35 years for publications such as Vogue, ELLE and Harper's Bazaar. With these publications came countless clientele, including Victoria's Secret models like Miranda Kerr and Gisele Bündchen, as well as actresses such as Zoe Saldana and Demi Moore. Her address book was the very definition of celebrity status.
During this time however, Rose-Marie began to experience several health issues which affected her emotional and physical well-being. After undergoing various blood tests, there was conclusive evidence that her body was filled with high levels of toxic chemicals and metals. The doctor who was treating her asked her one question in particular which made her question her whole life's work…
"Do you work in the cosmetic's industry?"
Up until this point, Rose-Marie wasn't aware that mass manufactured makeup contained levels of chemicals and hormones that had the potential to affect your health and well-being. The result? RMS was born.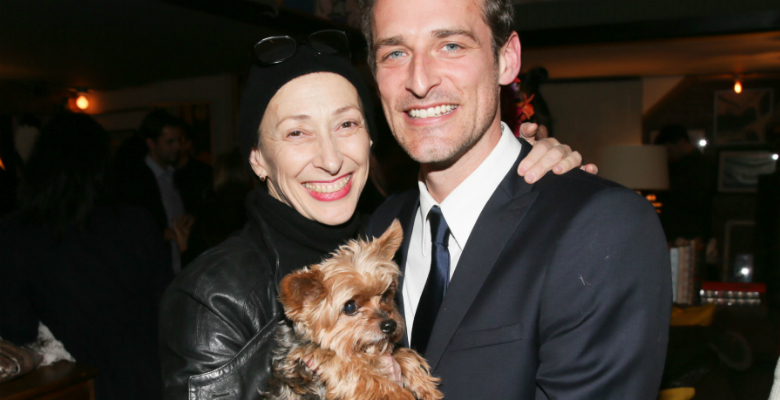 Today, RMS has gained a cult following amongst supermodels who have no problem sharing the fact that the secret shimmer to their skin is the gorgeous RMS Living Luminizer. In fact, Rose-Marie is such good friends with Miranda Kerr, she dogsits her pet pooch, Frankie (pictured above.)
The RMS Living Luminizer
The entire RMS makeup line is what dreams are made of, but the Living Luminizer is its most iconic.
Made from a base of light-reflecting and illuminising Mica, blended with Coconut and Castor Oils, the formulation not only has incredible shine, but brilliant benefits for your skin health. While most brands rely on a base of chemicals and oils such as Petroleum, Rose-Marie's Living Luminizer completely defies the odds to be a healthy and organic long-lasting highlighter. She has proven to the beauty world that you don't need 1000 unhealthy ingredients in one product to have the impact and longevity, but instead, you need to cultivate a base of natural botanicals that give you a gorgeous finish.
This organic golden highlighter supplies a Gisele-worthy lit-from-within radiance – Vogue
Additional ingredients in the Living Luminizer are Vitamin E for hydration, Organic Beeswax for anti-inflammatory purposes, and Organic Rosemary, which would you believe it, is referred to as "the preservative." When thinking about traditional preservatives and the move to "preservative-free" skincare, Rosemary is a herb we never thought could be used for such a chemical role. Rose-Marie however managed to transform this. In terms of ingenuity and innovation, the lady is a genius and we can't wait to see what's coming next for the brand…