You might know that every month, Lookfantastic has a new Beauty Box filled with treats from some of the best beauty brands around. We thought we'd share a little bit more about the work that went into putting this month's box together from our Beauty Box team.
Before the final box lands on your doorstep each month, there is a lot of work and a whole team behind it. From start to finish, here is a little about what goes into making your #LFBEAUTYBOX.
Meet the Beauty Box Team
We have a lot of people that make the Beauty Box great every month but these are a few key members:
Ghalia

-

Our Beauty Box expert Ghalia works on all of the campaign planning for the Beauty Box, working with buyers, marketing and our design team to get each box ready from start to finish.
Amelia

-

As well as being our resident skincare expert, Amelia works to write the Beauty Box magazine every month, finding out everything there is to know about the products inside and sharing exclusive beauty tips.
Beckie

-

Beckie heads up our Social Media team, so every month she works to share your photos of your boxes and coordinate the big Beauty Box Twitter Chats so you can get amazing advice from the brands inside the box.
How do you Make a Beauty Box?
Q

How did you decide on a theme?

A

Ghalia - We always take inspiration from what is going on around us. With Summer well and truly underway in July, this had to inspire this month's box. We wanted to choose a theme that gave everyone that uplifted Summer feeling, thinking of the weather and Summer holidays, hence #LFSUMMERLOVIN.

Q

How do you go about organising the Beauty Box Twitter Chat?

A

Beckie- I love that the twitter chats bring the #LFBEAUTYBOX community together. Beforehand, there is a lot of chatting with the brands, making sure we're all available and ready to answer your questions. We also read all your social media comments and use them to inspire the questions we want to ask the brands. It is a great way to find out what you need to know and make sure we're helping you make the most of your Beauty Box.

Q

How does the Beauty Box Magazine add to the box?

A

Amelia- Every month the Beauty Box magazine supports the theme. Summer beauty advice is a great one to write about, as we know the heat and sun can wreak havoc on our skin, hair and bodies. I do a lot of research when writing, finding the best tips from our brands and experts and trying out the products so we know they are the best. I always discover new favourites and love sharing them with our subscribers.

Q

What inspired the Box design?

A

Ghalia - When we asked people about their Summer memories, beautiful sunsets and tropical getaways came out top. The design was taken from those ideas, to inspire that happy Summer feeling with the hot colours and golden palms. We love seeing how people respond to our designs and so far, this is looking like one of the most popular ever. No-one can resist sunshine!

Q

How do you choose the products?

A

Ghalia -

The theme and the timing plays a big part in what goes in the box. In Summer our skin gets dehydrated and we always need makeup that works in the heat, so the products in July's box were

carefully selected

to keep this in mind. With the new launch of

Benefit brows

in June, it was also a

must-have

to include in this box. We love showing you new products and brands!

Q

What is your favourite part of writing the Beauty Box magazine?

A

Amelia-

I love working with our gorgeous

#LFAmbassadors

. It is so fun to add an

extra dimension

to the magazine beyond just beauty, thanks to their lifestyle and fitness expertise. I also really like that the tips and articles are

exclusive

for our Beauty Box customers. It makes it feel like a

secret club

we're all part of and it is even more special when we see our subscribers using the tips and advice.

Q

What is your favourite thing about this month's box?

A

Amelia-

The

Nuxe Huile Prodigieuse Or

is such a gorgeous Summer product. I love how it makes your skin glow so I was really happy to see it in this month's Box.

Beckie-

I am totally in love with this month's design. I love seeing it pop in our social media feeds from your photos and it is making our

instagram

look so pretty!

  Ghalia- 

I always read the magazine for tips and I have been trying

Clean Eating Alice's

exercise tips all month as my little morning wakeup!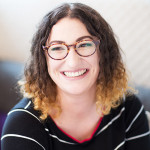 Major fan of scented candles, Make Up brushes and Highlighter. I'm always on the hunt for those Holy Grail products and my dressing table is covered in more beauty products than I like to admit. As an adopted Northerner originally from Brighton, I spend most my days wondering what all this rain is about. My hair isn't grateful for the move. Currently loving:
NIOD Photography Fluid