You might remember that back in January, we put out the call for up and coming beauty enthusiasts. We wanted to give you the opportunity to be part of The Beauty Set and you definitely heard the message! Find out about what happened along the journey and meet the incredible winners.
https://youtu.be/E1IARiHwBpU
The Selection Process
We had over 1000 amazing applications from beauty bloggers and youtubers all over the UK, all wanting to be part of The Beauty Set. We were totally overwhelmed by the talent and passion shown in the entries, and it was such a hard job to try to choose some finalists.
However, we couldn't have everyone up to visit lookfantastic HQ, so from 1000, we finally managed to select a final 25 to meet in person.
We whisked the finalists up to Manchester for a day on set. Over the next year, The Beauty Set will be able to join us on campaigns, shoots and events, as well as being able to review new beauty treats every month.
As well as being able to meet all the amazing finalists, we wanted to make sure everyone was totally happy and confident in front of the camera as well as behind it
It was our chance to meet everyone and find out more about how they worked in the spotlight.
The day itself was simple; after being pampered by High Definition Beauty, Cloud 9 and Red Carpet Manicure, they headed on set for mini interviews and a photoshoot too.
We were totally blown away by the finalists. We thought it was hard to whittle it down to 25, but it was SO much harder to choose who should win! It was impossible to only choose 5 people, so we had to change our plans...
We are so pleased to announce that our lookfantastic family has grown even more than we expected; with so many amazing, unique and talented people, we had to make space for even more. So, meet our 5 Beauty Set VIPS and 10 incredible Beauty Set members:
Get to Know the Winners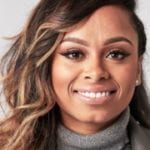 1.
Keshia East
Keshia
did things a little differently right from the start. In her video application, she had us in stitches with her clever editing; her personality shines through everything she does. A makeup artist by trade, Keshia shares her tips and tricks over on her youtube channel, all with her signature sense of humour. She is definitely one to watch as a Beauty Set VIP.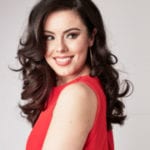 2.
Emma Jenkins
Emma
learnt her love for beauty when competing in beauty pageants; she is a former Miss World for Wales! Her application showing us how to get her beautiful glamorous waves had us rooting for her immediately. Emma is one of those women who lights up the room when she walks in. Not only is she unbelievably beautiful she is funny, sweet and incredibly warm; the perfect member of The Beauty Set VIP.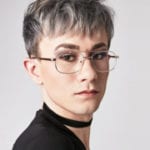 3.
Graham Reid
It is always so fun to see someone who really loves the world of beauty. When he was up for the audition day,
Graham
blew us away with his amazing knowledge on products. On top of this, we absolutely love Graham's belief that beauty is for everyone to enjoy, whatever age or gender; exactly the kind of message we want The Beauty Set VIPs to embody. He is an amazing example of how beauty can be a common bond for us all.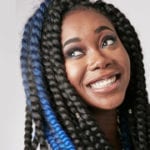 4.
Ola Pelovangu
Worker, mother, blogger, wife;
Ola
does it all. She impressed us so much with her empowering messages, telling us about how her approach to beauty has changed since wanting to be a role model to her little girl. If you ever want to feel inspired, Ola, is the Beauty Set VIP to look to; embracing herself, her heritage and approaching beauty with honesty.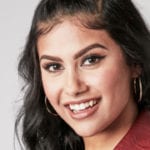 5.
Payal Manohar
Canadian turned Londoner
Payal
uses her love of photography and video to play with beauty; tutorials, swatches and reviews are her thing. As a part of the Beauty Set VIPs, Payal is the one to watch for flawless skin, gorgeous hair and an effortless style.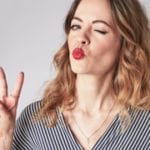 6.
Jamie Rockers
Beauty Blogger
Jamie
is always in the know about the latest launches and beauty news. With a smile on her face and always rocking a killer red lip, she's the one to follow for all the industry updates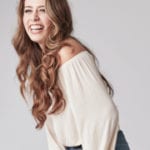 7.
Katy Ferguson
There is no better accessory than a smile and
Katy
 shows us that all the time. Whether she is totally bare faced or ready for a special occasion, Katy always has a smile to share.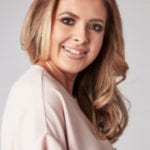 8.
Catherine Sayer
There are some women who immediately make you fall in love with their makeup and
Catherine
is one of those. A qualified makeup artist, she practices what she preaches, with stunning, simple makeup looks that we adore.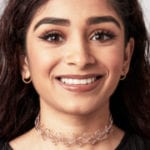 9.
Tamieka Gunawardana
Tamieka
is a student studying international politics but beauty is her escape. Whether it be talking about her beautiful curls or showing the best eyebrow products off, she celebrates the joy of playing with beauty.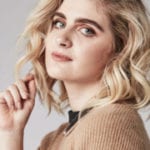 10.
Raquel Mendes
Raquel
is a born creative. She absolutely blew us away with her ability to style and compose her photos. For her, beauty encompasses a world of creativity that she relishes.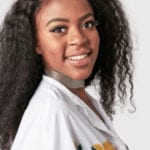 11.
Aggie Charova
Bold, bright and beautiful is the only way to describe
Aggie
. This speaks as much for her personality as it does her beauty style; she absolutely shone on the test day, making time to talk to everyone during the day.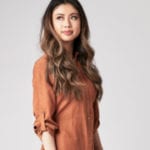 12.
Dieulinh Ho
Dieulinh
is one of those beauty mavens that you always want to go to for advice and inspiration. With beautifully composed photos and incredible knowledge about the products she loves, we know she'll be sharing all of the tips that we'll love.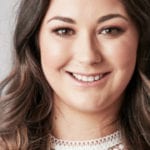 13.
Sam Jeffrey
Sam is known in the blogging world for her
beautiful blog
. With a fresh, pretty and feminine style, she is the one to follow for gorgeous photos, honest reviews and a wonderful blogging community.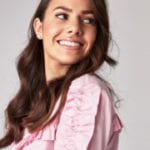 14.
Emily Champion
We could tell from
Emily's
first entry that she was so inspired by beauty, in all its forms. She loves makeup, skincare and haircare but always makes sure that the ones she loves are those that make her feel most like herself; we love that sentiment.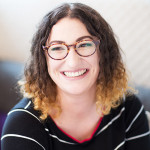 Major fan of scented candles, Make Up brushes and Highlighter. I'm always on the hunt for those Holy Grail products and my dressing table is covered in more beauty products than I like to admit. As an adopted Northerner originally from Brighton, I spend most my days wondering what all this rain is about. My hair isn't grateful for the move. Currently loving:
NIOD Photography Fluid