NIOD stands for 'Non Invasive Options in Dermal Science' and this incredible brand has been developed as a whole new genre in skincare. This is a must-try brand for any skincare fanatic.
Who Are NIOD?
NIOD is a highly scientific skincare brand which looks at long-term skin health. Thanks to their sophisticated, next-generation formulations, all the products are designed to promote skin's natural functions.
We love that all of the NIOD skincare products work together for the ultimate results; with clear advice on which products to apply when and how, these create a holistic skincare regime.
NIOD skincare products are still relatively unknown but we don't think that will be the case for long, so we thought we'd give you a little introduction to some of the top products from their range.
The Skincare Range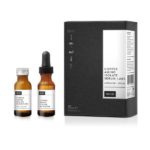 1.
NIOD Copper Amino Isolate Serum 1.00%
This is the ultimate Anti-aging concentrated treatment. It targets all aspects of skin aging as it promotes the skin's natural repair actions.  The concentration works from within to improve skin rather than masking skin. As a result, your skin not only looks younger but is also fighting aging in order to maintain the results long term. How to use: Recommended as a core NIOD skincare product, it should be used as the first treatment after cleansing. For the optimum results, NIOD also recommends combining it with the Multi-Molecular Hyaluronic Complex.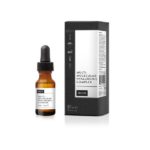 2.
NIOD Multi-Molecular Hyaluronic Complex
This is the advanced approach to using topical Hyaluronic supplements.  The blend of 12 forms of Hyaluronic compounds work to powerfully hydrate the skin and help with the absorption of other skincare products. You'll discover visible hydration, plumping, comfort and uniformity from deep within the skin. How to use: Just apply a small amount to the entire face after cleansing and applying any serums. For the best results they recommend using it after the Copper Amino Isolate Serum.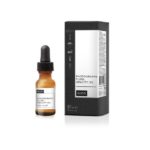 3.
NIOD Photography Fluid
This has been declared a Holy Grail beauty product by customers and bloggers alike. It is a skin perfector which uses light reflecting prisms to give you perfect, radiant looking skin. It corrects redness and dark circles and is specially designed to work magically behind the camera lens.  Part skincare, part make up, this works absolute wonders. How to use: You can use this is a number of ways. You can mix it in with your moisturiser for a little extra glow, apply it like a primer under liquid foundation, or wear it on its own as the finishing touch to your skincare regime.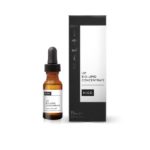 4.
NIOD Lip Bio-Lipid Concentrate
This lip serum works to enhance lip colour, texture, softness and volume.  The serum targets production of natural elements such as collagen, hyaluronic acid as well as promoting the  retention of water for supple lips. How to use: Apply only a very small amount with your fingertip directly onto the centre of the lips. The serum increases blood circulation which as a result makes lips more vibrant. Be careful to keep the product on just the lips and especially avoid accidentally touching sensitive areas like the eyes as it may cause irritation. Start by applying twice a day for a month then reduce to once a day.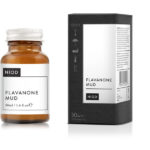 5.
NIOD Flavanone Mud Mask
This is the ultimate in decongestion, with a deep cleansing, three-phase formula. Phase 1 uses Amazonian Clay to dissolve excess oil, makeup and other impurities, whilst Brazilian Clay boosts the skin's natural barrier function for smoother skin. Phase 2 uses Sea Polysaccharides to fight against ageing and environmental agressors, whilst Bisabolol fights inflammation. Stage 3 uses Flavanone to support the skin's immune system for a beautiful glow. How to use: Once a week, apply a thin layer of the mask to your face, making sure your skin is dry before application. Avoid the eyes, as with most masks, and leave on for 10 minutes before rinsing. You will feel a temporary stinging sensation after rinsing the product off but your skin will be clear, bright and glowing.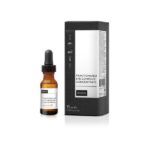 6.
NIOD Fractionated Eye-Contour Concentrate Serum
This is specifically targeted at reducing dark circles, puffiness and fine lines from around the eyes. Results will start being visible in just 3 days, and continue to improve over 8 weeks. It works to help stimulate the natural production of Hyaluronic Acid and Collagen, improve circulation and balance Melanin formation, as well as encouraging the natural drainage of fluids to fight puffiness. How to use:  For the best results, tap on one drop for each eye. You can apply it around the eye socket, on under-eye circles and it is also safe to use directly on the upper eyelids. It works best used morning and evening and is brilliant in combination with the other NIOD products.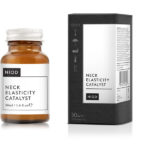 7.
NIOD Elasticity Catalyst Neck Serum
The skin on the neck and décolletage is an area where the signs of ageing can show quite strongly. The skin can loose elasticity, looking slack. The Neck Elasticity Catalyst fights against this by boosting Elastin, which helps keep skin tighter, and inhibiting the production of the enzyme Elastase, which breaks down Elastin. How to use: If using other NIOD products, it works best after the Copper Amino Isolate Serum and Multi-Molecular Hyaluronic Complex. If slotting it into your normal skincare regime, then apply after serums but before any heavier moisturisers. Just massage into the neck and lower face for 20-30 seconds.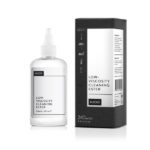 8.
NIOD Low-Viscosity Cleaning Ester
Containing no detergents, no water, no alcohol and no cleansing plant oils, this cleansing lotion uses Sugar and Avocado Esters to remove dirt and makeup. It helps regulate oil production whilst leaving skin feeling hydrated, as well as prepping it for your skincare treatments post cleansing. How to use:  It can be used wet or dry. If you prefer to wash your face, then massage a good amount onto your dry skin before rinsing with warm water. Without water, apply to a cotton pad and wipe the face thoroughly, as you would with a micellar water. 
Interested in NIOD? Don't forget you can buy online today with free delivery on Lookfantastic.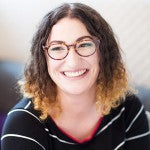 Major fan of scented candles, Make Up brushes and Highlighter. I'm always on the hunt for those Holy Grail products and my dressing table is covered in more beauty products than I like to admit. As an adopted Northerner originally from Brighton, I spend most my days wondering what all this rain is about. My hair isn't grateful for the move. Currently loving:
NIOD Photography Fluid