Good things come in small packages, we heard! Here at Lookfantastic, we've launched the 385 Powerlight hairdryer from the multiple award-winning hair styling brand Parlux. So, we're letting you in on the reasons why this hairdryer is a total must have!
Who are Parlux?
Before we start talking about the Parlux 385 Powerlight hairdryer, let's give you a little insight into the brand itself; after all, it deserves the recognition.
Parlux oozes style and modernity. They offer a wide range of professional tools, all designed with high performance and reliability in mind. Parlux is making products with greater durability, higher power, lighter weight and smaller dimensions to help you get that professional finish.
The new 385 Powerlight hairdryer
The most recent addition to the Parlux hairdryer clan is the incredible 385 PowerLight, and here are the features which describe exactly why it'll be one of the best hairdryers you get your hands on:
Durability and Power
Infused with the new K-LAMINATION motor from Italian manufacturer Ciaramella, the Parlux 385 Powerlight hairdryer is more durable and powerful than ever before.
Lightness
Incredibly light, this hairdryer's weight has been dramatically reduced compared to previous models. Weighing only 452g, the 385 Powerlight hairdryer is so easy to handle.
Ionic & Ceramic
The benefit of combining ceramics with a negative ion charge is that it preserves the natural moisture in the hair. The hair dries faster as water molecules are broken down into micro-molecules, making it shinier, softer and healthier.
New, fresh colours
Available in a whole host of colours ranging from the sleek and glamorous to the fun and bright.
Quiet
With an in-built silencer, the 385 Powerlight Hairdryer is as quiet as it is powerful. No more waking up the neighbours in the morning!
Eco-friendly
Made from recyclable materials, you can do your bit for the planet and have gorgeous hair.
Accessories
The 385 Diffuser has been specially designed for the new hairdryer. For extra quietness, you can also add the Parlux Melody Silencer.
Lower Consumption
Because your hair can be dried and set in a very short time, it uses less electricity than traditional hairdryers.
We think those are 8 brilliant reasons to get your hands on the Parlux 385 Powerlight Hairdryer, don't you?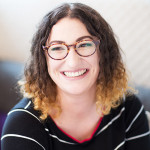 Major fan of scented candles, Make Up brushes and Highlighter. I'm always on the hunt for those Holy Grail products and my dressing table is covered in more beauty products than I like to admit. As an adopted Northerner originally from Brighton, I spend most my days wondering what all this rain is about. My hair isn't grateful for the move. Currently loving:
NIOD Photography Fluid