With Spring just around the corner, (we hope!), it is a great time to start getting your body ready for a little sunshine. Body buffing, scrubbing and moisturising is what winter skin needs to get springtime ready, and here at Lookfantastic we have just the products in mind.
The skin on our bodies can be neglected over the winter months due to the fact we are bundled in layers of jumpers, but now March is here, it is time to dust off those woollies and give our skin some attention. The weather may not be fantastic at the moment, but Spring is definitely on its way, and we want to be prepared for when it truly arrives!
Spring Bodycare Favourites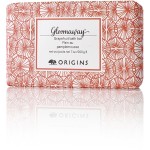 1.
Origins Gloomaway
The gorgeously scented Gloomaway Collection from Origins contains a Body Wash, Body Scrub, Bath Bar and Body Soufflé to get your body springtime ready. The scent is grapefruit (which we absolutely love!) which helps to boost and invigorate your senses. All Origins products are made with natural and certified organic ingredients and contain no parabens and animal ingredients; making them great for sensitive skin.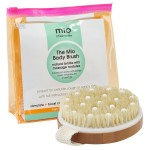 2.
The Mio Body Brush
Body brushing is a great way to boost circulation around the body and keep your skin looking healthy. The Mio Body Brush is made with Natural Boar Bristles and Rubber Massage Nodules to stimulate the skin, break down fat deposits and encourage the elimination of toxins. We love to dry body brush in the morning 3 times a week , working our way up our bodies.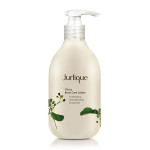 3.
Jurlique Body Care Citrus Lotion
This lightweight yet deeply nourishing lotion from Jurlique is enriched with Calendula, Rosemary and Birch to hydrate and protect the skin. The Citrus scent is perfect for Spring and gives as an uplift in our moods even when the weather is horrible! Simply apply onto skin when you step out the shower or bath and your skin will be soft, smooth and supple in no time at all.
4.
This Works Perfect Legs Skin Miracle
This Serum from This Works is just what your legs need to get them springtime ready. Formulated to target skin imperfections and reduce scarring and marks, it also contains Arnica which reduces bruising and discolouration. Infused with a powerful cocktail of Vitamins C and E, the serum nourishes and protects whilst improving the overall tone of the skin.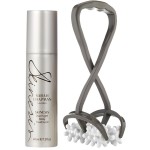 5.
Sarah Chapman Bodylift Duo
This overnight treatment from Sarah Chapman is great to use when you are in a hurry and don't have time in the morning to dry body brush and moisturise. As it's an overnight treatment, use after a bath and in the evening so it can soak into your skin as you relax. Infused with nourishing Omega Oils to soften and protect your skin, the serum will leave your skin radiant and healthy.

Our team of beauty experts cover everything from makeup to skincare, picking out the most effective products from the best brands and latest trends. Stay up to date on everything beauty with the LOOKFANTASTIC blog, and find all your essentials in one place.