We had just about adjusted to the New Year and somehow it is already the end of February! How does that happen? At this time of year, it is easy to feel a little lacking in inspiration.
Katie Ecclestone from Intu has been in touch and has compiled a hit list of Springtime favourites to inspire you. From the ultra stylish L.A. siblings inspiring #LifeGoals, to all the ways they are staying mindful and motivated in 2016, read on to discover the 4 things that Katie & Intu are loving this Spring.
4 Springtime Favourites from Intu
Thank you very much to the wonderful Katie Ecclestone, Content Editor at Inspire Me from intu for guest posting for us!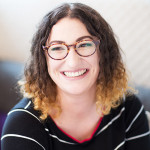 Major fan of scented candles, Make Up brushes and Highlighter. I'm always on the hunt for those Holy Grail products and my dressing table is covered in more beauty products than I like to admit. As an adopted Northerner originally from Brighton, I spend most my days wondering what all this rain is about. My hair isn't grateful for the move. Currently loving:
NIOD Photography Fluid