Heading out with someone special this weekend? We're sharing the beauty combinations that will guarantee your date night hair and makeup look absolutely perfect and you feel fantastic.
Split End Sealer + Shine Spray = Glossy Locks
Everyone loves to make their hair look healthy and glossy; even more so on a special occasion. This combination is our secret weapon for hair that looks like you've just stepped out of a magazine.
Before styling apply a cream to seal up split ends. It helps your hair look smooth and healthy. Then at the end of styling, finish off with a shine spray to boost the gloss. Works every time!
We love: 
Powder + Clear Gel = Perfect Brows
No makeup look is complete without refining your brows; it helps to frame the face and draw attention to your eyes, in the best way possible. Ideal for date night!
To make the most of your brows, fill in any sparser patches with a brow powder, before brushing through and setting with a clear brow gel. It will leave your brows looking naturally beautiful all night long.
We love:
Individual Lashes + Black Adhesive = Fluttery Lashes
If you want to add a little va-va-voom to your makeup, lashes are the perfect finishing touch. You won't even need to flutter your lashes to make an impression!
For subtle, natural looking length and volume, we love to use individual lashes with a dark lash adhesive. It means you can totally customise the amount of drama you want and the dark lash adhesive blends them into your natural lashes perfectly.
We love:
Clear Lip Liner + Matte Lipstick = Stay-All-Night Lip Colour
Whether you prefer soft and subtle nudes or bold reds and rich berries, who can resist wearing a special lipstick on a date night?
To keep your lipstick lasting all night without feathering or smudging, we love to first line with a clear lip liner and then use a lip brush to apply a matte lipstick for the best long-lasting pigmentation.
We love: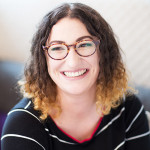 Major fan of scented candles, Make Up brushes and Highlighter. I'm always on the hunt for those Holy Grail products and my dressing table is covered in more beauty products than I like to admit. As an adopted Northerner originally from Brighton, I spend most my days wondering what all this rain is about. My hair isn't grateful for the move. Currently loving:
NIOD Photography Fluid