If there is one makeup item that even the most makeup-shy woman has somewhere, it is lipstick. Everyone has a memory about lipstick and how it makes them feel; lipstick has always been about more than just makeup. Discover how beauty through the ages has changed and developed with the humble lipstick.
The Power of Lipstick
The funny thing about lipstick is that it is about so much more than just a lip colour. Lipstick is a confidence booster, a well deserved treat after a difficult week, a piece of nostalgia or even a way of transforming ourselves into someone totally new.
Beauty, to me, is about being comfortable in your own skin. That, or a kick-ass red lipstick. Gwyneth Paltrow
For so many of us, aslick of lipstick is our armour for facing the day, transforming how we feel. Whether you have a signature colour or a wardrobe of shades you turn to, pretty much every woman has experienced the unique joy of a brand new lipstick. It lifts the spirits like nothing else.
It is this magic that has made lipstick one of the bestselling beauty products around. The 'Lipstick Effect' is real; during the US Great Depression of the 1930s, women continued to buy lipstick even when they were struggling to find money for food and this has shown itself to be the case time and time again. When things get tough, we buy lipstick.
Did you know that lipstick is such an intrinsic mood-booster, that we're even more likely to buy a lipstick when it is a grey day outside? It is the one product that we all seem to lean to when we want a lift. But where did the whole journey begin? How did lipstick become such a staple in our makeup bags?
Where it All Began
Lipstick is one of the oldest makeup products around; there is evidence that women as far back as 2500 B.C. were finding ways to redden their lips.
The Ancient Mesopotamians were grinding up precious stones to get the coloured dust, Cleopatra and the Egyptians were mixing oils and pigments for bright red balms and the Chinese ruling classes made lipsticks with beeswax.
All over the world, lipstick was a thing before any other makeup and it still has us in its thrall today.
Lipstick was a thing before any other makeup
Since then, lipstick has had a tumultuous journey. During the Middle Ages, Christian countries tried to suppress the use of lip colours, deeming red lips as satanic and sinful; a concept that lasted well into the 20th Century.
Even with Queen Elizabeth I being a total red lip devotee in the 1500s, the association of lipstick with lower class women of dubious morals lingered on. Lipstick was for prositutes and actresses, not for ladies! At one point, it even went so far as to be declared duplicitous if you attracted a husband whilst wearing it.
It was only in the early 1900s that things started to change and lipstick began to be the beauty staple that we know today.
Lipstick as we Know it
From the first pastes and balms used by ancient populations, lipstick formulas have been refined and perfected, with much of that change occurring relatively recently. Despite lip stains, balms and colours being around for millenia, it is only in just over 100 years that lipstick has become the product we know it as today.
The biggest change came when lipstick began to be sold commercially.
In 1884 Guerlain made a lipstick block with waxes and pigments, covered in silk paper.
Applied with a brush, it was the first ever true lipstick. Rather than women needing to create their own lip colours at home, they could buy them all packaged up and ready to use. Lipstick became a treat.
France was the first country to really start accepting lipstick as an everyday item for women, but attitudes started to change in the USA and England at the turn of the 19th century. Theatre and the movie era played a big part in this, with actresses using stage makeup to enhance their features; this became even more the case when black and white films began as the red helped increase the contrast, making lips look fuller.
With modern developments in film and publicity, women were beginning to emulate the styles seen in films and in photos. Well-known actresses like Sarah Bernhardt began to wear lipstick and blush out in public rather than just behind the cameras, making it seem more acceptable and even desirable to do so.
This coincided with Maurice Levy's invention of the tube lipstick in 1915 and together they helped make lipstick more mainstream; not only were women becoming interested in lipstick, but they no longer needed to apply it from the pot with a brush. The new lipstick formula meant you could put it in your handbag and apply it away from home straight from the bullet.
In 1923, James Bruce Mason Jr patented the swivel-up lipstick case and the modern day lipstick as we know it was born. Brands like Elizabeth Arden and Estée Lauder started creating lipsticks, and others like Revlon and Max Factor followed suit; lipstick became widely accepted across the world.
Lipstick Icons
When most of us think about lipstick, visions of Hollywood heroines over the eras tend to spring to mind. From the 1920s starlets like Clara Bow, with her burgundy cupid bow lips to Elizabeth Taylor's iconic red lip of the 1940s and Marilyn Monroe's classic 50s look, the Hollywood icons shaped the beauty industry and our consumption of products.
For these women, their lipstick became a defining feature of their identity in the public eye; more than 50 years later, women still swear by Elizabeth Taylor's famous lipstick quote.
Pour yourself a drink, put on some lipstick, and pull yourself together. Elizabeth Taylor
These women and many after them have lead the way with trends in makeup; over the years colours have gone in and out of vogue, tying in with celebrity trends and new developments.
As a result, lipstick shades have almost become a symbol or a snapshot of a particular moment in time. Think of the 60s pale, opaque lip a la Twiggy, the frosted pinks of the 80s and the 90s supermodel browns; so many of us can name a shade that is so totally entwined with a particular era of our lives.
Now, it seems like every shade under the sun is open to us. Lipstick shades seem less trend driven and more about wearing the colours you love, finding your shade and feeling incredible every time you wear it. That said, a classic red lip like the Revlon Red never goes out of style.
What is to Come?
It is interesting that even after all these decades, new lipstick brands are still launching, new shades are being played with and new formulas developed.
From the vibrant hues from brands like MDMflow to the liquid lipstick obsession that doesn't seem to be fading, it is clear that lipstick is still a big business with a big future. Who knows what the next 100 years will bring? Until then, you'll find us with a slick of NARS Dolce Vita on our lips!
All images courtesy of REX images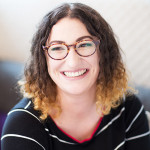 Major fan of scented candles, Make Up brushes and Highlighter. I'm always on the hunt for those Holy Grail products and my dressing table is covered in more beauty products than I like to admit. As an adopted Northerner originally from Brighton, I spend most my days wondering what all this rain is about. My hair isn't grateful for the move. Currently loving:
NIOD Photography Fluid