Organic skincare is becoming more and more popular, with brands like Antipodes, Pai and Naobay popping up on beauty blogs all over the place. However, if you are looking to enjoy all the quality and benefits of organic skincare ingredients, without a hefty pricetag, these are the brands you need to try.
What is Organic Skincare?
Organic skincare avoids using synthetic ingredients, instead making use of naturally occuring ingredients from things like plants and minerals. In addition, the plants used are grown without pesticides, herbicides or synthetic fertilizers, which means that the ingredients they produce are pure and safe for your skin.
5 Affordable Organic Brands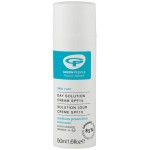 1.
Green People
Green People are an amazing beauty brand which use ingredients that are certified organic, all at an amazing pricepoint. They have a wide range of skincare catering for lots of skin needs, including a range of fragrance free products perfect for those with sensitive skin. Every product explains what proportion of ingredients are organic so you can trust what you are using. We especially love the
SPF 15 Day Solution
which moisturises and balances skin whilst protecting from harmful rays.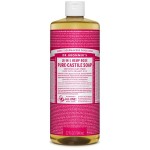 2.
Dr. Bronner
Dr. Bronner is a family owned business that is all about making high quality, multiple use beauty products from organic ingredients. All of Dr. Bronner's products are certified organic and cruelty free and they ethically source fair trade ingredients from all around the world. The
Castile Liquid Soaps
can be used for everything- hair, face, body, and even cleaning your makeup brushes! Not bad for £12.99.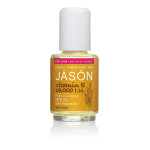 3.
JĀSÖN
Made in California in their certified organic manufacturing plant, J?SÖN products fulfill every beauty need from head to toe. All of the products are free from artificial colours, are certified Vegetarian and use recycled packaging, all at a fantastic price. A favourite of ours is the
Organic Vitamin E Oil,
which gives intense hydration all over the face and body. Just press a few drops into the skin after cleansing and your skin will feel silky soft.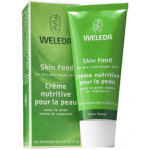 4.
Weleda
Weleda have been known for their natural and organic ingredients since 1921. They use wild-harvested, biodynamic or organically grown ingredients which are certified by
NaTrue
, to create high quality, trusted natural skincare. Whilst you can find amazing haircare, bodycare and skincare from Weleda, our standout product has to the the
Weleda Skin Food
. This is a cult product in the beauty industry, winning awards and used by many celebrities. It deeply nourishes with Rosemary, Sweet Orange and Chamomile, to name just a few. Perfect for skin in need of some TLC.
5.
Sukin
Australian brand Sukin labels themselves as 'skincare that doesn't cost the earth', reflecting both their affordable price point and high quality, earth-friendly ingredients. They started in 2007 and now have over 60 products which are all formulated with botanical extracts and essential oils. We are lusting over the
 Rosehip Oil
, which is known for its ability to help with scarring and making skin radiant and healthy.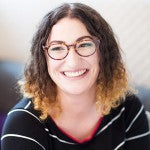 Major fan of scented candles, Make Up brushes and Highlighter. I'm always on the hunt for those Holy Grail products and my dressing table is covered in more beauty products than I like to admit. As an adopted Northerner originally from Brighton, I spend most my days wondering what all this rain is about. My hair isn't grateful for the move. Currently loving:
NIOD Photography Fluid