When it comes to achieving that perfect hairstyle, it takes more than great shampoo and conditioner. The blow-dry is the key to success for bouncy, voluminous and shiny hair. Lifting your hair from the roots and adding heat helps to add that much needed boost to otherwise flat locks. A drying lotion can help to speed up drying time and smooth any fly-aways so your blow-dry becomes even more polished.
Choosing which drying lotion is the right product for your hair type however, is absolutely essential in achieving the perfect finished look. If the formula is too heavy for your hair, it will leave it feeling sticky and weighed down. Similarly, if it isn't moisturising enough, your hair will feel dry. Luckily, we have it all covered at Lookfantastic, and know exactly what drying lotion you should be using to get those tresses under control, and mega glossy.
Blow Dry Your Hair To Perfection
We have selected our top 5 drying lotions to smooth your hair into shape and give it incredible health and shine.
1.
Best For Frizzy Hair
This conditioning formula from Kérastase helps to control unruly hair and excess volume that causes hair to appear frizzy. While most blow-drying lotions work to infuse your hair with lift, this one actually helps to smooth and reduce excess bounce; making it a great choice for anyone who wants to control frizz. As it also offers protection against heat and humidity, it's a great choice for coming into the Summer months.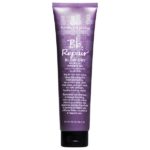 2.
Best For Dry Hair
If your tresses are in need of some TLC, then this miracle elixir from Bumble and Bumble will do the trick. The formulation works to repair damaged fibres and infuse moisture back into thirsty locks without weighing them down. It helps to protect your hair against environmental and heat damage; thereby preventing split ends and keeping your hair in fabulous condition.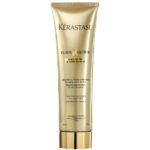 3.
Best For Fine Hair
Not only does this blow dry lotion smell absolutely divine, it really offers incredible benefits for fine hair. Infused with the exclusive Kérastase Oleo-Complexe, the cream lightly nourishes your hair without weighing it down. Although it can be used as a conditioning treatment, we love to use this before blow drying, for beautifully scented, glossy and smooth hair.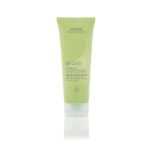 4.
Best For Curly Hair
This cream from Aveda helps to give definition to curls without weighing them down. It is formulated with a unique Wheat Protein, which actually retracts once it comes into contact with heat, thereby keeping your curls in perfect shape and locking them in so they don't drop or become frizzy. It also helps to give a beautiful shine to the hair, so your look is even more polished.

Our team of beauty experts cover everything from makeup to skincare, picking out the most effective products from the best brands and latest trends. Stay up to date on everything beauty with the LOOKFANTASTIC blog, and find all your essentials in one place.