As part of #LFDetox, we're talking all about skincare regimes and how to make your skin look its best. The first step to beautiful skin has to be knowing what it needs. Different skin types need different care! To help you find out exactly what your skin needs, we've put together a guide to every skin type: Normal/Combination skin, Dry Skin and Oily Skin. We'll fill you in on how to tell which skin type you have, what you need to do to help it and what products are best for your skin type.
How do I know if I have Normal Skin?
There is a fairly simple test for checking whether your skin is Normal. Wash your skin gently before leaving it for around an hour. After one hour, does your skin feel fine? Is it comfortable and neither too greasy or too tight? If yes, then your skin is Normal.
There are also some general characteristics of Normal skin:
Pores aren't invisible but are not enlarged or tight
Skin texture tends to be even, without too many lines or roughness
The T-Zone can get dry or oily but it is easily resolved and not permanent
Skin tone is fairly even without brown or red patches
Make Up sits easily on the skin
Does that sound like you? Then you probably have Normal or Combination skin. If not, then check out our articles on Oily and Dry  skin as well.
How should I look after Normal Skin?
Lots of people think that Normal skin means perfect skin, but that isn't the case. Most people with truly Normal skin often have extra concerns they worry about that aren't to do with skin type, but are related to lifestyle factors. Stress, hormones and ageing can all raise skin concerns for people with Normal skin to manage.
There are a number of things you can do to help look after your Normal skin:
Have a good routine. Making sure you have a good skincare routine will help prevent any problems that might arise.
Apply SPF. Protect Normal skin from damage by using a good SPF. You'll help prevent problems like premature ageing and brown spots.
Nourish from within. Making sure that you eat well will always show in your skin.
Keep hydrated. Making sure you are always well hydrated will help stabilise your skin condition and keep it looking its best.
Skincare Ingredients To Avoid
Normal skin is relatively simple to care for but with all skincare there are some ingredients to look out for. Some of these might be fine on your skin but these are the products that can most likely cause irritation and congestion so be wary and test them out. However, if you use products with these in and love them, then stick with what works for you!
Essential Oils. Essential oils like Lavender, Menthol or Linalool can cause reactions
Hydroquinone. Sometime used in skin lighteners it can cause longterm problems with skin and should be avoided, especially if you're worried about dark spots.
Comedogenics. Products that can clog up your pores like Mineral Oils and Petrolatum aren't great for anyone's skin. Look for the label 'non-comedogenic'.
Skincare Ingredients To Love
Normal skin needs to be kept in balance, to avoid dry or oily patches. By cleansing and hydrating well, you can keep skin happy.
Hyaluronic Acid. This wonder molecule is incredibly hydrating without being too heavy, perfect for keeping Normal skin stable.
AHAs. Ingredients like Lactic Acid or Glycolic Acid work as chemical exfoliants to remove dead skin without scrubbing, helping skin glow.
Which Beauty Products To Buy
Still not sure which beauty products to buy for Normal skin? Well at Lookfantastic we know it can be a minefield finding the products to make your skin look its best, so we've done the hard work for you. Our limited edition Healthy Skin Boxes are specially tailored for your skin type. The Normal/Combination Healthy Skin Box is filled with all the best products to give you beautiful skin, from start to finish! One box, everything you need for happy, healthy skin.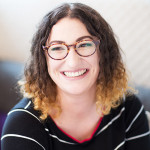 Major fan of scented candles, Make Up brushes and Highlighter. I'm always on the hunt for those Holy Grail products and my dressing table is covered in more beauty products than I like to admit. As an adopted Northerner originally from Brighton, I spend most my days wondering what all this rain is about. My hair isn't grateful for the move. Currently loving:
NIOD Photography Fluid