It's official. O'right's environmentally-friendly range of eco-friendly hair care products has just exclusively launched on Lookfantastic, and we couldn't be more excited. Why? Well, as a health and beauty website, it doesn't take much for a banging lippy or new shade of nail varnish to have us jumping up and down and squealing with delight. But the new, exclusive range from O'right is something else.
Like most beauty brands, O'right has a story. But this isn't just any story. The brainchild behind O'right is Steven Ko, officially known as CEO of Hair O'right International Corporation. Both of Steven's parents sadly passed away from kidney disease and cancer in 2002 and in a bid to shield people away from harmful chemicals and heavy-metal contamination (two factors which are scientifically-proven to interfere with kidney health and function), Steven set up the ethical brand that same year and boom! O'right was born. Inspired by creating a healthier, eco-friendly future, Steven and his green dream team went on a chemical-busting, cruelty free mission to source only the most natural of ingredients for their products, without compromising on quality and performance.
Here's a selection of some of the main, natural ingredients you'll find in O'right's products:
And that's not all. If you're impressed with the ingredients which go inside the products, wait till you hear what goes into some of the brand's packaging. The O'right Green Tea Tree in the Bottle Shampoo's packaging, for example, really is something special. 100% biodegradable, this natural and eco-friendly bottle is made with starch extracted from discarded vegetables and fruits, meaning no harsh chemicals have gone into the production of the bottles. But that isn't the end of it. Basically, the bottle turns into a tree. 'What?!', we hear you say. We know. It sounds a little bit crazy. But it's not, it's brilliant. When buried in soil, the bottle will break down over the course of about a year and become nutritious to the soil. The seed inside (yes, the bottle comes with seeds as well), will sprout and grow into a tree. We have more information coming on this for you next week, but interestingly, the seed in the bottle is native Taiwanese acacia, which is one of the most common trees for afforestation in Taiwan because they are great carbon absorbers.
The brand also boasts the 'World's Greenest Paper Packaging' in the form of the Plant-growing Floral Box, which the bottles are packaged into. Using materials recycled from water bamboo leaves and sugarcane bagasse, this handmade seed paper is exquisitely crafted together. Printing is completed with eco-friendly soy ink, to avoid contaminating the environment.  More bamboo talk, some of the products are also created with a sustainable Bamboo Design. The brand decided to use bamboo because of how fast it grows, and based on this, planned harvesting is not only economically beneficial but is also healthy for the bamboo forest.
But that's enough swooning over O'right and their vegan, eco-friendly and cruelty free ways! Take a look at some of our favourite products in the range…
O'right Green Tea Shampoo – Tree in The Bottle – Green FormulaThe special, seed-sprouting shampoo mentioned above. Take a look, you'll be amazed!
O'right Ginkgo Intensive Hair Cream This product comes with a smooth and sleek, biodegradable bamboo design. Certified with 78% natural ingredients, including organic Ginkgo extract and hydrolysed keratin, this intensive hair cream nourishes hair from root to tip and effectively repairs damaged cuticles. 
O'right Purple Rose Colour Care Shampoo – Green FormulaOne of the purest hair care products on the market, O'right's Purple Rose Colour Care Shampoo, designed for colour-treated, damaged hair, boasts the title of 'World's Greenest Shampoo'. Made with 97% natural ingredients and manufactured in a high-standard cleanroom, this radiance boosting shampoo refreshes the scalp, whilst proving a healthy treat for tired tresses. 
O'right Golden Rose OilFormulated with golden rose essential oils and water-soluble silicone, the O'right Golden Rose Oil provides the perfect treatment for colour treated and damaged hair. The oil gets to work to intensively repair cuticles scales and restore radiance and gloss, whilst leaving hair smooth, soft and silky.
And if you needed any other reason that to take a look at O'right, another good point to mention is that the products are free from the nasty chemicals which are normally associated with hair care products. That includes parabens, sulfates, phthalates, formaldehyde, thickeners, colourants, EO (Ethylene Oxide) and derivatives. So go on, play your part for the environment and go green with O'right.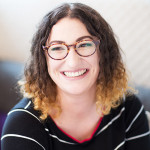 Major fan of scented candles, Make Up brushes and Highlighter. I'm always on the hunt for those Holy Grail products and my dressing table is covered in more beauty products than I like to admit. As an adopted Northerner originally from Brighton, I spend most my days wondering what all this rain is about. My hair isn't grateful for the move. Currently loving:
NIOD Photography Fluid