We have long loved Aveda for their powerful ingredients and natural focus. So, it is no surprise to us that their latest skincare launch, the Tulas?ra range, is every bit as luxurious and beautiful as you would expect. Find out how to use and enjoy the skincare ritual.
What Inspired Tulas?ra?
Aveda are inspired by Ayurvedic principles and the idea of balance. The Ayurvedic belief is that we are all made up of 5 elements: infinity, air, fire, water and earth.
To live well and feel healthy, all these elements needs to be balanced and this is what the Tulas?ra range is inspired by.
Balanced skin is the absence of negatives; it is free of stress and looks healthy and beautiful - Drs. Vinod and Kusum Upadhyay
The name Tulas?ra actually means 'moving toward balance' and the whole skincare range has been developed as a soothing experience for the body and the mind.
The Ayurvedic influence is even visible in the packaging, with the recyclable glass apothecary bottles shaped with 3 sides. These represent the 3 doshas of Ayurveda, the 3 different energies that are said to control our bodies: Vata, Pitta and Kapha.
The whole collection is meant to be holistic, just like Ayurveda proposes and the result is a beautifully luxurious skincare collection packed with incredible ingredients that leave your skin looking radiant.
The Tulas?ra Awakening Ritual
The Awakening Ritual is composed of the Radiant Facial Dry Brush and the Radiant Oleation Oil.
The ritual takes about 5 minutes and is designed to help you mentally unwind and prepare yourself, at the same time as nourishing your skin. If you dedicate the time to the ritual, you will be left with radiant skin and a calm mind.
Facial Dry Brushing
The idea is that you first use the Dry Brush to help promote exfoliation, skin renewal and to detox your skin.
The brush is beautifully soft with peaks that help massage the skin and brush away dead skin cells, whilst the specially designed shape makes it so comfortable to move over the face and fit into all the contours.
To get the best results:
Use the brush on dry skin and brush in gentle anti-clockwise circles.
Start from the centre of your decollete, working up the neck and onto the face.
You can then gently sweep over the eyes from inner corners to outer.
Finally, sweep down the sides of the face to the collarbones.
Facial Massage with Oil
After dry brushing, you can then nourish the skin by massaging in the Radiant Oleation Oil.
The oil itself is made up of a blend of 6 natural oils, including organic Sesame, Sunflower and JojobaOil,  as well as Rose Hip, Apricot Kernal and Sweet Almond Oil.
These oils are all renowned for their abilities to hydrate and support the skin. Thanks to their silky feel, they are also perfect for massaging the face and so encouraging micro circulation for a radiant glow.
To get the best results:
Start with 2 pumps of oil into your palms.
Apply to the whole face and massage onto the skin.
After massage, leave the oil on your face for at least 4 minutes to absorb.
Cleanse your face as usual to remove any excess oil.
The Tulasara Concentrates
To complement the Awakening Ritual, the range also includes 3 concentrates that can be used after cleansing and before moisturising as a nourishing serum, morning and evening.
Each concentrate is designed to help balance your complexion and target specific needs. However, they are all non-comodogenic and contain organic Ginger extract, a powerful antioxidant that has been used in Ayurveda for centuries.
All of the concentrates are designed to help strengthen the natural moisture barrier of your skin, as well as using a soothing scent to help calm and centre you. Whichever one is best for your skin, you can know that there are still the same underlying benefits across the whole range.
Tulas?ra Firm Concentrate
This is meant to help lift and firm the skin, leaving it looking revitalised and healthy. The lifting comes from a potent bio-fermented peptide, but it also uses Ayurvedic plant extracts:
Sigesbeckia and Almond Seed Extrac

t help to instantly make skin feel tighter.

Safflower Oleosomes

help hydrate by resoring the skin's natural lipid barrier.
Tulas?ra Bright Concentrate
The Bright concentrate is targeted at evening out the skin tone and helping to reduce dark spots and discoloration. Your skin is meant to look more radiant and bright thanks to some amazing traditional and modern ingredients:
Licorice Root Extract

helps to fight discoloration.

Molasses Extract

helps to reduce dark spots.

Glucosamine

encourages cell turnover for brighter, more radiant skin.
Tulas?ra Calm Concentrate
For skin that is easily irritated and red, this concentrate is designed to help instantly soothe and calm the skin, helping it look fresh and healthy. It does this with some incredible powerful ingredients:
Algae Extract

helps soothe redness and irritation

Pomegranate Fruit Extract

is a powerful, soothing antioxidant for calm skin.

Red Raspberry Plant Stem Cells

help renew skin so it looks fresh and healthy.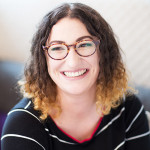 Major fan of scented candles, Make Up brushes and Highlighter. I'm always on the hunt for those Holy Grail products and my dressing table is covered in more beauty products than I like to admit. As an adopted Northerner originally from Brighton, I spend most my days wondering what all this rain is about. My hair isn't grateful for the move. Currently loving:
NIOD Photography Fluid