St. Tropez are known for helping us to achieve an iconic sun-kissed glow, and now they have announced Ashley Graham, the inspiring plus-size model as their new ambassador for 2021. We caught up with Ashley Graham to get her tanning secrets and an insight into her beauty routine throughout lockdown.
Did you maintain your tanning and overall beauty regime during the lockdown?
I'll be honest, there are a lot of things I didn't keep up with at the start of lockdown. As quarantine continued, I started focusing more on self-care and getting back into my daily beauty regimen. I've found that less is more, and I've actually removed a few steps from my typical routine. I've always preferred to shower at night, so the time after my son goes to bed is when I can really focus on me. I love to use St. Tropez's Self Tan Express Mousse for a quick boost-even though we're spending most of our time at home, nothing makes me feel better than a great tan. The Self Tan Purity Face Mist is also so easy to use, I just spritz it on before bed and wake up with a healthy glow.   
Did you discover any new beauty hacks through lockdown?
I'm all about less-is-more as a new mom. When I'm in a hurry, I often multitask by using my favourite brow pencil to define my lips, eyes, and brows in a pinch. It's an easy way to look more polished before a Zoom meeting! I also love using St. Tropez's Purity Vitamins Body Mist to reach those tricky application spots, like my back and my hands. I'll do anything to maintain my full body glow!   
What is your number one priority for 2021?
This year has shown us the power of using our voices to make change.  As a new mom, I feel that it's more important than ever to do my part to ensure that the world my son is growing up in is one that is inclusive, safe, and empathetic towards all of the things that make each one of us unique. In 2021, I'll continue to be a champion and advocate for representation and inclusivity.     
How have you taken care of your mind and body during the pandemic?
Staying active has been the best way for me to take care of my mind and body during these times. I also prioritise setting aside time for meditation and prayer with my husband. It's a great way to unwind, disconnect from the chaos, and stay centred and grateful.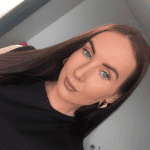 As a beauty fanatic I'm always on the lookout to try and experiment with new products! I've been writing about everything beauty for over 3 years and specialise in skincare so have plenty of tips and tricks to help put blemishes at bay and get your complexion glowing. Whilst being a content writer at LOOKFANTASTIC I've had the opportunity to collaborate with incredible brands including Tom Ford, Dolce & Gabbana and La Mer, taking my understanding of the industry to the next level. In the past I've been a freelance makeup artist and have collaborated with brands including NYX and Revolution Beauty on a personal level, sharing my makeup creations for the world to see. My ride or die brands have to be PIXI, Laura Mercier and Bobbi Brown and I can't live without my trusty MAC Velvet Teddy!