Is there a better time of year to talk all about plump, beautiful lips than February? We aren't the only ones that think so either; GlamGlow have come out with a new range of lip scrubs, balms and plumpers just in time for Valentine's Day. Find out everything you need to know to get kissable lips with the new Sexy Lips range.
The 3 Steps to Plump Lips with GlamGlow
GlamGlow are known for their powerful face masks, with fans the world over, but now they aren't just about beautifully clear and smooth skin; they're giving us soft, plump lips too! The Sexy Lips range has everything you need.
Lip Scrub
When the weather is cold outside and the inside has either air conditioning or heating on, it is easy for lips to get chapped. A lip scrub is always our first port of call to help banish any flakes.
The GLAMGLOW Poutmud Fizzy Lip Exfoliating Treatment used Caribbean Cane Sugar, Hawaiian Sea Salt and Hibiscus Flower Powder to exfoliate the lips, all combined with a nourishing blend of Sweet Almond Oil, Guava and Lychee.
However, this is no basic lip scrub. First, massage the formula onto your lips for about 5-10 seconds and then wet your lips and fingers with a little water and continue massaging. The scrub will start to fizz on the lips, helping to refresh and revitalise your lips. Rinse away with warm water to discover silky soft lips.
Lip Balm
Who can live without lip balm? We certainly can't; it is one of our daily essentials and now with this new one from GlamGlow, we might have a new favourite.
The GLAMGLOW Poutmud Wet Lip Balm Treatment has an incredible minty fragrance thanks the TEAOXI Moroccan Mint Leaf (which features in their masks too) but helps to deeply nourish and protect your lips.
Packed with rich ingredients like Cocoa, Murumuru and Shea Butter as well as silky Tamanu, Babassu and Sweet Almond Oils, this little shining globe is a must-try for soft, moisturised lips.
Lip Plumpers
Whether you love a bold red lip or prefer to go au naturel, everyone likes their lips to look full and plump. The GlamGlow Plumprageous Lip Treatments are your new secret weapon.
With two formulas, one matte and one glossy, they work to naturally boost the volume of your lips thanks to ingredients like Spearmint Leaf Oil. Just sweep it over the lips and feel the tingle as they look fuller and plumper.
These are amazing to incorporate into your everyday routine as a primer; with their clear finish, they nourish and enhance your lips as well as helping lipstick stay on for longer. What more could you want?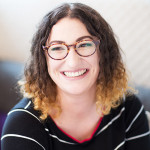 Major fan of scented candles, Make Up brushes and Highlighter. I'm always on the hunt for those Holy Grail products and my dressing table is covered in more beauty products than I like to admit. As an adopted Northerner originally from Brighton, I spend most my days wondering what all this rain is about. My hair isn't grateful for the move. Currently loving:
NIOD Photography Fluid