We have been loving Grow Gorgeous for a long while; their Hair Growth Serum is a holy grail for boosting thin hair and all their haircare does wonders at nourishing and protecting the hair. Now, there is a new product to love with the Grow Gorgeous Strengthening Oil. Find out why this is one to get excited about.
What is Special About the Strengthening Oil?
We have all heard that hair oils are great; they help add vital moisture back into the hair, leaving it shiny and hydrated. This new oil from Grow Gorgeous takes this to the next level and actually helps to protect hair from weather, pollution and UV.
It is packed with powerful ingredients that leave you hair silky soft and shining with health:
Concentrated Chia Seed Oil.

It helps to soften and protect hair, helping it to stay flexible rather than becoming brittle.

Amazonian Oil Blend.

It contains sustainably sourced oils like Brazil Nut and Sacha Incha to powerfully hydrate and nourish your hair.

Carontenoids.

Totally colourless on the hair, these help to absorb UV light, protecting your hair from impact of sunshine.

Beet Bio Extract.

 With antioxidant properties, this helps to fight the impact of pollution on your hair.

Pea-Derived Amino Acid Isolate.

These help restore protein in the hair to give it extra gloss and lustre.
How to Use It
What we really love about this oil is that it is so simple to incorporate into your routine.
Just take about 3 or 4 drops in the palms of your hands and rub them together to warm up the oil. Then run your hands through the ends and mid lengths of your hair.
It works best on dry hair and can be topped up on the go too. It will instantly help to add control and shine to the hair but within just 2 uses it can restore up to 90% of your natural shine.
Added bonus? It smells incredible! It is a new haircare must-have.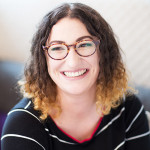 Major fan of scented candles, Make Up brushes and Highlighter. I'm always on the hunt for those Holy Grail products and my dressing table is covered in more beauty products than I like to admit. As an adopted Northerner originally from Brighton, I spend most my days wondering what all this rain is about. My hair isn't grateful for the move. Currently loving:
NIOD Photography Fluid