The hottest topic in skincare right now is pollution; we've talked about it, the beauty industry are talking about it and so many brands are launching products specifically designed to fight the impact of pollution. Today, we're talking about one of the newest launches from REN, the Flash Defence Anti-Pollution Mist.
What is an Anti-Pollution Mist for?
This might be something you haven't considered before, so why should you worry about pollution?
Essentially, the particles in pollution can penetrate into the skin and weaken it by disrupting the bonds between cells and the lipid levels in our skin. These are what form our natural protective barrier on the skin, so it leave skin more prone to damage and inflammation, breaking down collagen and triggering pigmentation.
These discoveries mean that pollution should be as much of a concern as UV rays in your skincare regime, especially if you live or work in a big city. Pollution will otherwise contribute to premature ageing, leaving skin looking dull and uneven.
This is where skincare developments like the REN Flash Defence Anti-Pollution Mist come in, creating a barrier that prevents pollution penetrating the skin.
How does it work?
The Flash Defence Anti-Pollution Mist has been created with ingredients that help to both shield the skin from damaging particles and to fight the damaging oxidation process that these particles cause. It does this in 4 main ways:
Biosaccaride Gum

creates an invisible barrier on the skin that helps shield and protect the skin.

Zinc and Manganese Amino Acids

attach onto destabilising free-radicals, helping to minimize damage to the bonds in the skin.

Quercetin

is a powerful antioxidant that helps encourage skin repair.

Alfa-glucan

helps support skin cells, increasing their longevity and detoxifying them.
So, by just spritzing the mist over your face, you can give your skin these 4 layers of defence from pollution.
The formula itself is totally undetectable; it doesn't feel sticky or leave any visible film. It is perfect as a setting spray for makeup and it can be topped up any time you want during the day. Just pop it in your bag and you can keep your skin protected on the go. It is powerful skincare that works perfectly with your everyday routine!
Try it for yourself
If you want to see what the fuss is about for this amazing product, then make sure you get your hands on this month's #LFBESTOFBRITISH Beauty Box.
From just £11.25, you can try a sample of this, plus another 5 gorgeous british beauty samples. It is the perfect way to try new products before investing in a full size!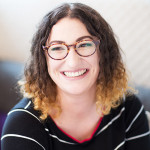 Major fan of scented candles, Make Up brushes and Highlighter. I'm always on the hunt for those Holy Grail products and my dressing table is covered in more beauty products than I like to admit. As an adopted Northerner originally from Brighton, I spend most my days wondering what all this rain is about. My hair isn't grateful for the move. Currently loving:
NIOD Photography Fluid