Strobing is a new craze in town and considering it is much easier to master than the contour, there is no excuse for anyone to not rock this latest trend.  Strobing is the brand new way to define your facial features and create a gorgeous glow.  Based on actual strobe lights, it is all about highlighting the highest parts of our face to create structure. (You can by all means still do a little contour!)
Strobing is easy and is the perfect trend for summer where the harsh lines of contour may make you look a little run down.  And the best part is that everyone can do it.  It does not only makes you look fresh faced and radiant but also gives you a youthful look which you can wear from day to night.
First of all…
First of all you need to understand your skin.  Strobing is a little different for those who have normal to dry skin as compared to those with oily or combination skin.  If you do have oily skin or find that your t-zone tends to get oily easily then you need to avoid these areas as they may look extra greasy after a while.  An alternative to this is using matte foundation and powdered highlighter.
Next…
Second thing to consider is you skin tone.  I recommend using a champagne highlighter for those with fair to medium skin tones and rose gold for those of us with tanned to darker skin.  This is because using the wrong highlighter will make you look too ashy or too bronzed in the wrong areas.
Follow these three steps…
Now that we have the perfect product, here are my 3 easy steps to perfect the strobe!
1 – Moisturise and prime your face and if you wear your foundation/concealer then you can apply that too.
2 – Use the highlighter (I am going to break this down to dry and oily skin types)
This will go on above your cheekbones, brow bone, outer corners of your browns and on the bridge of your nose down to your chin.  Use simple sweeping method with a fan brush to give natural coverage and glow.
Dry to Normal Skin
I fit under this category and I like to use the benefit high beam as my main highlighter.  It is the perfect colour with a hint of pink and is suitable for most skin tones.  After I apply this I do slightly set my makeup with powder.  You can leave it at this or you can apply a tiny amount of powdered highlighter on your high cheeks.
Oily and Combination Skin
To avoid looking too greasy, I would recommend using a powdered highlighter.  If you feel your bridge of nose and forehead tend to get quite greasy then use after a setting powder in these areas.
3 – Setting Spray
This step is optional but I do feel it gives your glow an extra oomph as it finishes of the whole face with a dewy fresh finish.
My Favourite Products
Estée Lauder Double Wear Glow BB Highlighter
Extra Tips
Use light makeup on your eyes and dab a little highlighter in your tear ducts and middle of your eyelid for that extra glow! Wear the look with your favourite lipstick and get on with your day!!
Let us know what looks you want us to create next on the Lookfantastic blog! Pick up your favourite highlighter by clicking the button below and share your Strobing Selfies by tagging @lookfantastic on twitter, facebook and instagram!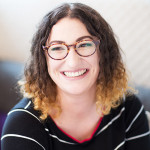 Major fan of scented candles, Make Up brushes and Highlighter. I'm always on the hunt for those Holy Grail products and my dressing table is covered in more beauty products than I like to admit. As an adopted Northerner originally from Brighton, I spend most my days wondering what all this rain is about. My hair isn't grateful for the move. Currently loving:
NIOD Photography Fluid