With Brazil being the birthplace of supermodels like Gisele Bundchen, Alessandra Ambrosio and Adriana Lima, it is no surprise that the country has a wealth of beauty secrets. We're sharing all of them, from the amazing exfoliators to the hair treatments Brazilian women swear by.
Massage
Brazil is known for being home to the body beautiful and massage is a big part of that. Lymphatic massage can help reduce water retention and encourage lymphatic drainage, for tighter, more toned looking skin.
Many Brazilian women go for a massage once a week, but you can still get many of the benefits at home through body massage and dry brushing. Just work towards the heart, from your toes up and your scalp down, in long, sweeping strokes.
Hair Treatments
Hair is incredibly important in Brazil; Brazilian women apparently spend up to an average of 10% of their income on haircare products. It is a huge part of the Brazilian beauty regime, with long, flowing locks being the most desirable look.
With chemical treatments like dyes and keratin straightening common in Brazil, it is a priority to invest in haircare treatments that protect and repair the hair. Brazilian women love rich masks with ingredients like Avocado Oil in them, which give bounce back to their hair.
Exfoliation
Lots of Brazilian women use their beach time to help keep their skin soft and smooth, thanks to the sand and sea. Sitting in the surf and allowing the sand to naturally exfoliate is something that fits perfectly with a beach day!
Whilst not all of us have a sandy beach we can get to, an exfoliating natural scrub is a great alternative. They help remove dead skin, prevent ingrown hairs and leave your body looking smooth and clear.
Vitamins A and C
Skincare is huge in Brazil; women want their skin to look naturally flawless and radiant. Serums and moisturisers are a must for Brazilian women; Alessandra Ambrosio says they are some of her most important beauty products.
Vitamins A and C are the secret weapons in their skincare arsenal; Vitamin A helps stimulate collagen, for more youthful skin, whilst Vitamin C works to brighten skin thanks to its antioxidant-rich structure. Apply them everyday, along with a great SPF, to keep skin looking fresh and bright.
Natural Oils
Hydration is everything to Brazilian women and with the Amazon rainforest on their doorstep, they have been able to take advantage of the incredible natural oils it provides.
Ingredients like Coconut Oil, Babassu Oil, Buriti Oil, Cupuaçu Oil, and Açaí Oil are all packed with essential fatty acids and antioxidants, boosting your skin and hair no end. The powerful benefits of these are becoming more and more recognised, so you can now get your hands on them far away from Rio.
Bold Makeup
Whilst a lot of the Brazilian beauty regime is about making your natural beauty look its best with skincare, haircare and bodycare, they still love a pop of makeup.
Fabiana Gomes, a renowned brazilian makeup artist says that is is all about the red lip and luminous skin. Pop some highlighting fluid along the cheekbones and a slick of red lipstick and you're ready to samba the night away.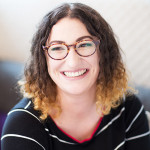 Major fan of scented candles, Make Up brushes and Highlighter. I'm always on the hunt for those Holy Grail products and my dressing table is covered in more beauty products than I like to admit. As an adopted Northerner originally from Brighton, I spend most my days wondering what all this rain is about. My hair isn't grateful for the move. Currently loving:
NIOD Photography Fluid