Since coming to fame as the icy blonde Mother of Dragons in Game of Thrones, we have started seeing Emilia Clarke everywhere. She's played Holly Golightly on Broadway, made us all cry in Me Before You at the cinema and that's not to mention all the red carpet events where she has wowed us with her hair and makeup.
As well as being utterly gorgeous, we've discovered that Emilia is actually a bit of a beauty fanatic and so we're sharing some of her beauty tips and best loved products.
Emilia Clarke's Makeup and Hair Secrets
Skincare
Emilia has very sensitive skin and as her work involves a lot of makeup for stage and under lights, she is a fan of a great skincare regime.
Emilia has said her favourite is the Hypo-Allergenic range from Perricone MD. We have to say she has great taste! Perricone MD is known for incredible research-based products. They are particularly brilliant at soothing inflammation and make a perfect base for your beauty regime.
Haircare
Although Emilia is known for that long platinum blonde hair on Game of Thrones, we have to break it to you that it isn't hers. It is just an incredible wig (nicknamed Dany if you're interested!). However, Emilia's natural wavy brunette locks are just as enviable much more achievable.
According to Emilia, Bumble & Bumble has 'fixed' her hair and we reckon that she must be talking about the amazing Mending range, which helps to strengthen and repair. If you have hair in need of a little TLC then try it out for yourself.
Eyebrows
Emilia has totally enviable thick and beautiful brows and she credits this to her mum always insisting she didn't touch them as a teen. She used to simply brush them with Vaseline before bed and goodness, it shows!
If you aren't as blessed with full brows, then you can get a little helping hand with 3 of our favourite brow essentials: a brow serum to boost growth, a great brow pencil to fake it while you need to and, of course, a brow gel to brush through and set them in place.
Makeup
For makeup, Emilia has said she prefers to go for a lighter look as she has to wear heavy, powdery makeup for work each day. Her typical beauty look is fresh and pretty, fitting in perfectly with this Summer's trend for softer, natural makeup.
So if she doesn't like heavy makeup, what does she love? Well Emilia has said she is a fan of tinted moisturiser for a hydrating, natural finish and she swears by a luxurious glossy lipstick for a treat. A girl after our own heart! You can follow her lead with these 3 treats...
Pampering
Emilia does all her own stunts so it is no surprise that she likes a little bit of pampering to help her recover. Her number 1 way to sooth aches and pains? An Epsom Salt bath.
Known for its ability to ease aching muscles, Epsom Salts are a brilliant way to revive your body after a tough week. For even more relaxation, look for salts combined with spa-like ingredients such as Eucalyptus and Peppermint. You won't regret it, we promise!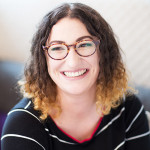 Major fan of scented candles, Make Up brushes and Highlighter. I'm always on the hunt for those Holy Grail products and my dressing table is covered in more beauty products than I like to admit. As an adopted Northerner originally from Brighton, I spend most my days wondering what all this rain is about. My hair isn't grateful for the move. Currently loving:
NIOD Photography Fluid