We have all heard of CC creams after they took the beauty world by storm last year. But have you ever used a CC cream on your hair? Neither had we until we heard of the endless benefits offered by Kérastase Soleil CC Crème.
What does Kérastase Soleil CC Cream do?
We know that in skincare, CC stands for 'Colour Correct' but in haircare, it means 'Complete Care'. So, Kérastase have made big promises to provide hair with everything it needs in just one tube, including nourishment, radiance and correction. The main objectives are to protect, repair and illuminate – the three benefits that all we women dream of for our hair.
Lookfantastic HQ understand that it can be scary trying new products, so we've made a simple Q&A so you can get to terms with why we think the CC Crème should be your new favourite hair treatment: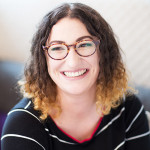 Major fan of scented candles, Make Up brushes and Highlighter. I'm always on the hunt for those Holy Grail products and my dressing table is covered in more beauty products than I like to admit. As an adopted Northerner originally from Brighton, I spend most my days wondering what all this rain is about. My hair isn't grateful for the move. Currently loving:
NIOD Photography Fluid