Every month, we love reading and seeing the reactions to our Beauty Box. This month's #LFPamper edition has some very happy customers but in case you're still making up your mind whether to go for it or not, here's what some of the best beauty bloggers have had to say about the Lookfantastic Beauty Box this month.
What Bloggers Thought of #LFPamper
"Well with this sudden influx of colder weather the Lookfantastic #LFPamper Beauty Box has arrived just at the right time. It's full of cold-weather skin fixers this month and I love nothing more than staying inside on a cold day. I love beauty and really find that indulgence for me means a mask, movie and M&Ms. The three Ms!"
"I was thrilled when I opened the box this month to see an array of gorgeous products that I just knew I was going to love."
"I was really excited to receive the box in the mail and it couldn't have come at a much better time. Surprises such as this one are exactly what a beauty lover needs at the end of a stressful and long day."
"The beauty pamper box of Lookfantastic October edition is here! *weee! The #LFPamper collection reminds us to make time for ourselves and keep a healthy and beautiful glow during this cold weather days."
"A change of season calls for a switch of beauty products and this month's #LFPamper edition certainly delivers on all fronts with an appropriate mix of skin and hair care rescuers, makeup and even a bath treat to enable us to pamper ourselves all month long. I really love the theme this month as the chill in the air and the nights drawing in definitely calls for more me time..."
If you haven't already subscribed to the Lookfantastic Beauty Box, then make sure to sign up now to get your hands on this month's #LFPamper edition before it sells out!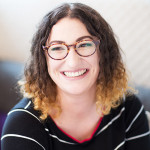 Major fan of scented candles, Make Up brushes and Highlighter. I'm always on the hunt for those Holy Grail products and my dressing table is covered in more beauty products than I like to admit. As an adopted Northerner originally from Brighton, I spend most my days wondering what all this rain is about. My hair isn't grateful for the move. Currently loving:
NIOD Photography Fluid