You may have heard of Probiotics and Prebiotics when it comes to looking after your gut health, but they are fast becoming miracle ingredients in the skincare industry too.
Promoting healthy skin, reducing inflammation and dramatically reducing the severe effects of chronic skin conditions, Probiotics and Prebiotics may not sound quite as pretty as Rosewater Oil, but they certainly pack just as much of a punch when it comes to achieving clear, even and radiant skin.
Probiotics and Prebiotics In Skincare: What's The Difference?
Essentially, both Probiotics and Prebiotics work to restore the level of balance to your skin when harmful bacteria can overrun and cause inflammation and blemishes. Probiotics however, work by introducing good bacteria, whereas Prebiotics act as catalysts for the good bacteria already present. They are powerhouses that are able to restore harmony and balance to irritated skin, and leave you glowing.
Probiotics In Skincare
The links between the health of your gut and the health of your skin have been widely researched. We all know that when we eat too much sugar or unhealthy foods, we can breakout and get oily and dulling skin. Probiotics can have huge beneficial effects on the health of our gut, yet research shows that they have a similar effect on the health of our skin too.
Topical use of Probiotic skincare can help to reduce chronic skin conditions such as acne, psoriasis and eczema, which in turn helps to even out your complexion and give you glowing skin. There are now many brands in the beauty industry that are fusing Probiotic technology into their products to supercharge them. One of those brands is Aurelia, and we have to say, since adding their products into our skincare routine, we have all noticed huge differences in its tone and radiance.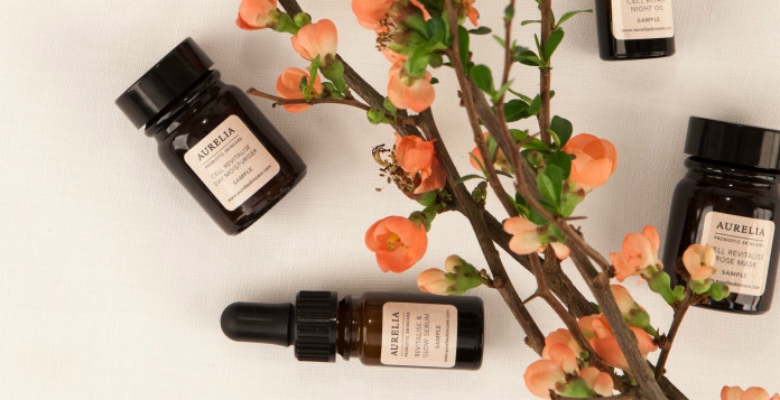 The Aurelia brand was founded by Claire Vero, who worked for one of the world's leading pharmaceutical brands before starting Aurelia. The brand uses a blend of natural and organic ingredients, alongside Probiotics and Peptides to deliver exceptionally visible results.
Our scientifically proven, evidence based probiotic technology works by helping to manage the level of inflammation within the skin to achieve the perfect balance – Aurelia
We love the whole range of Aurelia Skincare, but we have selected our top 3 hero products, which our skin now cannot live without.
The Miracle Cleanser contains a blend of Probiotics, Peptides, Eucalyptus and Bergamot to soften the skin, reduce inflammation and breakouts and buff away dead skin cells to leave your complexion glowing.
For nighttime indulgence, opt for the Cell Repair Night Oil, which not only smells unbelievably divine and relaxing from the Neroli, Rose and Lavender Essential Oils, but contains Baobab to fight damage from environmental aggressors. If you are heading away on holiday this summer, this is the product you need after a day in the sunshine.
Remembering to exfoliate your skin is an absolute must, and the Aurelia Refine and Polish Miracle Balm makes the whole process a lot more pleasurable. The unique formulation contains natural Rice Bran Beads, which instead of irritating the skin like traditional plastic beads, gently slough away dead skin cells to leave you with a smooth, glowing and healthy complexion.