Skincare is one of the things that can make a real difference to how you look and feel. For men, a great skincare regime is one of our musts and the FOREO Luna Go has been specially designed to make that ridiculously simple. Find out why this is the purchase you need to make this Black Friday.
The Skincare Game Changer
We've raved about the importance of facial cleansing brushes before and with their specially designed version, FOREO have created the ideal solution for men.
Most the time we think that applying a gender to beauty is totally unnecessary but sometimes things do work better when specially targeted; this isn't just about changing it to a manly colour! Male skin has very different needs to women's.
Testosterone means that men tend to have skin that is around 25% thicker than that of women. They also tend to have more oil production than women and facial hair brings its own set of issues with ingrown hairs.
With all this in mind, FOREO have made great cleansing and skincare easy for men. The LUNA Go for Men has specially shaped and designed bristles that help to deeply cleanse and condition the skin, ideal for before shaving.
With a totally waterproof external shell, you can easily slot it into your routine. Jump in the shower and cleanse, helping to reveal fresher, clearer and brighter skin in a flash. Trust us, this is one skincare gadget that you will be grateful to have invested in.
Want to uncover more of our male grooming favourites? We've put the spotlight on the best products in our Black Friday edit.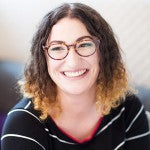 Major fan of scented candles, Make Up brushes and Highlighter. I'm always on the hunt for those Holy Grail products and my dressing table is covered in more beauty products than I like to admit. As an adopted Northerner originally from Brighton, I spend most my days wondering what all this rain is about. My hair isn't grateful for the move. Currently loving:
NIOD Photography Fluid