It feels like almost everyone uses some kind of heat styling on their hair, whether it is a quick blast of a hair dryer before work, carefully using your curlers to prep for a big night out or using your hair straighteners religiously. Discover everything you need to know about heat styling and keeping your hair in the best condition possible.
What is Heat Styling and How does it Work?
Heat styling covers everything from drying your hair with a hair dryer to changing the look of your hair with a curler or straightener. These are usually the 2 main reasons why people use heat stylers, but how does that actually work? Why bother with a styler?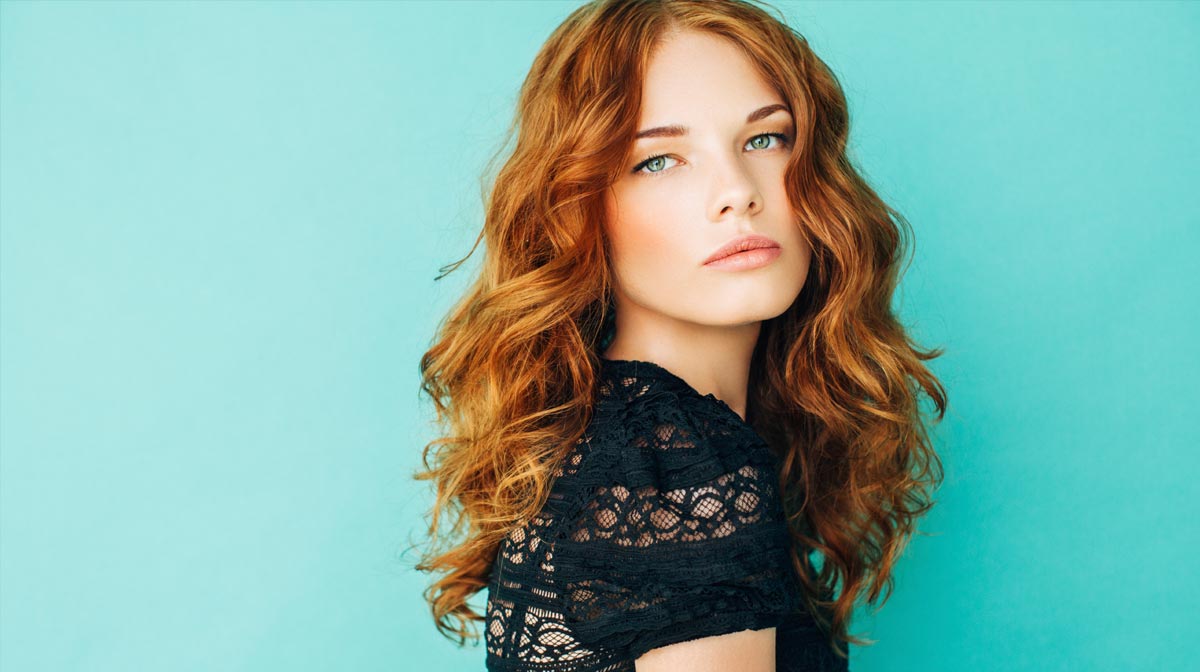 Drying your Hair
Every time we wash our hair, it absorbs water. When our hair dries, it is because that water evaporates from the hair shaft again. For most of us and especially those of us with thicker hair, it can take quite a while for hair to dry; for many of us, it can take hours before our hair is totally dry. Using a hair dryer speeds up that process.
How it works is pretty simple. Water evaporates into the air when the humidity levels in the air are relatively low.
The less humid the air is, the quicker hair will dry, the more humid, the slower it will dry.
Hair dryers work by producing hot, dry air. This reduces the relative humidity of the air so water evaporates more quickly from the hair shaft. Most hair dryers will dry your hair in a matter of minutes rather than hours, massively speeding up your hair routine.
Styling your Hair
Unlike hair dryers, straighteners and curlers aren't about drying the hair, but about changing the texture of your hair.
They can take straight hair to curly and curly hair to straight, totally changing the appearance of your hair.
How this works is all down to the chemical bonds inside the hair. The bonds between Hydrogen and Keratin inside your hair affect its shape and structure and during heat styling with straighteners and curlers, these bonds are temporarily altered or broken.
This reshapes the hair, allowing you to swap between sleek, straight locks and bouncy curls. However, if the heat is too high or applied to often, those bonds can be permanently broken, damaging the hair.
Types of Heat Stylers
There are lots of different types of hair styling tools, all of which give you different results. Work out which ones you need to invest in and what to look for when buying.
Hair Dryers
Hair Dryers are an everyday essential. Whether it is for a quick blast of warm air to speed up your morning routine or as a first step in straightening or curling your hair, everyone should have a great hair dryer to rely on.
We've already shared our list of the best hair dryers around, but there are a few things you should look for:
Wattage

. A high wattage means that the hair dryer will have more wind power, drying hair more quickly and usually also lasting longer. Between 1800-2000 watts is ideal.

Weight.

Holding your arms up to dry your hair can be tiring and the heavier the dryer, the harder it will feel. Look for lightweight models if your hair is especially thick and takes a while to dry.

Different heat options.

Being able to adapt the heat for your hair's needs is perfect for helping to minimise damage. Look for things like a cool shot (a blast of cold air that can help seal cuticles for a shiny finish) and adjustable temperature settings.

Technologies.

There are a few technologies to help you get the perfect finish.  Ionic and Tourmaline dryers help to close the hair cuticle, leaving it sleek and shiny, but might leave fine or oily hair a little flat. Ceramic, Porcelain and Titanium all help to distribute heat more evenly, although Titanium can be very hot so isn't advised for damage prone or brittle hair.

Accessories

. For curly hair, a diffuser is ideal for minimising frizz and keeping curls intact, whilst concentrator nozzles can make it easier to straighten hair as you dry.
Hair Straighteners
There was a time when absolutely everyone seemed to own a hair straightener and we still love them. Not only are they incredible for transforming the look of curly hair, but they are also brilliant for helping to control frizz, shape and style straight hair too.
You can shop our selection of the top 10 hair straighteners, but if you're browsing, here is what to look for.
Plate Type.

The plates impact how quickly plates heat up, how heat distributes and how they run over the hair. Avoid glass or metal plates, which can burn your hair. Ceramic and Titanium plates are both great for heating up quickly and evenly. Tourmaline is one of the newest and helps smooth your hair shaft as you straighten.

Temperature.

 Damaged hair or hair with extensions usually needs a lower temperature (around 180º C) to prevent damage, but thick or very curly hair is likely to have better results with a higher heat (between 190- 210º C). Adjustable heat settings are a great way to adapt to your hair's needs

Size.

Smaller, narrower plates are useful for shorter hair and better control. Wide, broad plates are great for thick or curly hair, helping to speed up the process.
Curling Wand and Tongs
We've already shared all there is to know about curling wands but if you like to switch up your style, adding curls, waves and texture, then investing in a curling tool is a great option.  Depending on the finished look you want, there are some features to look out for.
Barrel Size.

The bigger the barrel, the looser and bigger your curls will be, the smaller the barrel, the tighter and smaller your curls will be. A great middle size is

Coating.

Like hair straighteners, the coating on your curler will help give better results. Ceramic, Titanium and Tourmaline are all great options.

Temperature.

Again, adjustable heat settings can help protect your hair and set the curls better. Look for wands that can be used on low or high heat settings.
Heated Hairbrushes
Air Stylers, Hot Brushes and Thermal Brushes; whatever name you call them, these gadgets are becoming more and more popular. Brands like Ikoo, Diva and BaByliss are leading the way with some incredible options.
Heated hairbrushes have taken technologies from hair dryers and straighteners, like hot air motors or heated plates and combined them with traditional barrel brushes. You simply brush and style your hair, allowing the heat to smooth and shape it as you go.
Whilst not a replacement for the traditional tools, they are a brilliant option if you have fine or relatively straight hair that you want to smooth and add volume to quickly.
Hot Rollers
The classic hair styling tool, hot rollers were first invented in 1930 and are still going strong. They are simple to use and a great time saver; you can get ready with the rollers in and then finish your hair last minute for beautiful results.
They work by setting a curl into your hair. You start with dry hair and then brush and wrap hair around the heated rollers, clip them in and then leave them to cool down completely. Then take them out and brush through the hair for gorgeous volume and shape.
There are lots of rollers out there now, with different heat options, grips and sizes. As with the curling wands, the bigger the roller, the looser the curl.
How to Protect your Hair from Heat Styling
Restructuring and reshaping your hair is bound to have an impact and everyone knows that if you use heat, then you need to protect your hair.
If you are heat styling every day or have used too high a heat, then you are likely to spot signs of damage but really you want to prevent it getting to that point. There are a few things you can do to help:
1 - Limit your heat styling
It is simple but it is the truth; the best way to prevent damage is to not use heat too often. Try not to use heat every day and if you can, minimise how you use it.
If you blow dry your hair, try blow drying it to 75% dry and leaving the rest to dry naturally.
If you curl or straighten, try leaving hair to dry naturally before you start using heat stylers, rather than blow drying before.
2- Lower the temperature
Another simple one, but it makes a big difference. It might take you a touch longer to style, but your hair will thank you if you turn down the heat.
Fine hair should

always use a lower heat

, around 180º C is ideal.
Even if you have thick hair,

don't go over 230º C

.
Remember to

keep heat moving evenly across the hair

rather than resting in one spot.
Use the rule that if your hair is burning your hands to touch, then it is

likely to be burning itself

!
3- Always use Heat Protection
This is a must, every single time you use heat to style your hair. Heat protectors can work in a number of ways:
creating a

protective layer

over hair fibres

slowing down the transfer of hea

t to your hair
sealing the hair cuticle to

prevent as much moisture being lost

from the hair
We've shared all our favourite heat protectors already, but look for ingredients like Hydrolyzed Wheat Protein, Silicones, PVP/DMAPA acrylates copolymer, and Quaternium 70, which have all been tested and shown to minimise the impact of heat on your hair.
Added bonus? Most heat protectors do double duty and help add shine and control as you style, at the same time as protecting your hair
How to Repair Heat Damaged Hair
Sometimes, it can be a little too late for the preventative measures. You might notice things like split ends, that your hair is brittle and unmanageable and that it looks dull and dry.
If your hair is already showing signs of damage, then don't worry, there are ways you can help reverse it and return life and vibrancy to your hair. There is a whole host of incredible haircare specifically for damaged hair, plus lots of simple steps you can take to help repair your hair:
Look for

sulphate free

shampoo.
Opt for

nourishing ingredients

like Shea, Argan, Panthenol and Glycerin.

Steer clear

of Alcohol in your styling products as it can dehydrate your hair.
Use treatment masks once a week to help

hydrate and moisturise

brittle hair.

Keep temperatures low

; minimise moisture loss by avoiding very hot water when washing and high temperatures whilst styling.
Still struggling? The best option for very damaged hair is to head for a trim and then be sure to follow all our tips for keeping your hair as soft, healthy and smooth as possible when you use your stylers. You'll have those beautiful, shiny locks back in no time.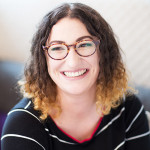 Major fan of scented candles, Make Up brushes and Highlighter. I'm always on the hunt for those Holy Grail products and my dressing table is covered in more beauty products than I like to admit. As an adopted Northerner originally from Brighton, I spend most my days wondering what all this rain is about. My hair isn't grateful for the move. Currently loving:
NIOD Photography Fluid