It feels like almost everyone uses some kind of heat styling on their hair, whether it is a quick blast of a hair dryer before work, carefully using your curlers to prep for a big night out or using your hair straighteners religiously. Discover everything you need to know about heat styling and keeping your hair in the best condition possible.
What is Heat Styling and How does it Work?
Heat styling covers everything from drying your hair with a hair dryer to changing the look of your hair with a curler or straightener. These are usually the 2 main reasons why people use heat stylers, but how does that actually work? Why bother with a styler?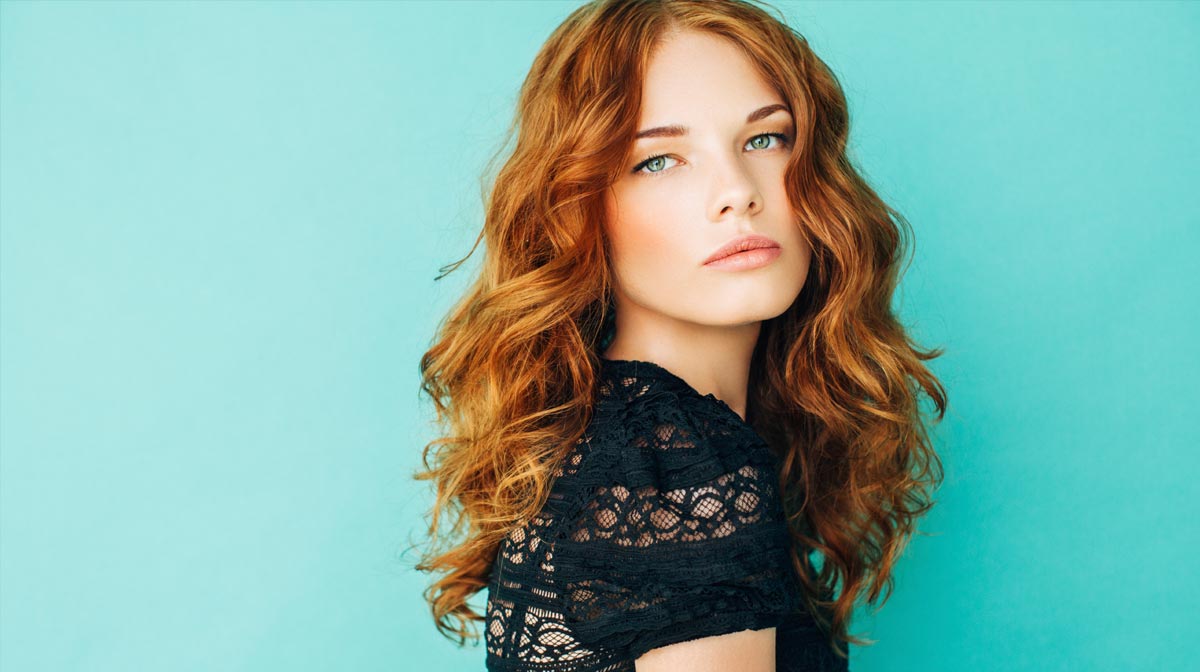 Drying your Hair
Every time we wash our hair, it absorbs water. When our hair dries, it is because that water evaporates from the hair shaft again. For most of us and especially those of us with thicker hair, it can take quite a while for hair to dry; for many of us, it can take hours before our hair is totally dry. Using a hair dryer speeds up that process.
How it works is pretty simple. Water evaporates into the air when the humidity levels in the air are relatively low.
The less humid the air is, the quicker hair will dry, the more humid, the slower it will dry.
Hair dryers work by producing hot, dry air. This reduces the relative humidity of the air so water evaporates more quickly from the hair shaft. Most hair dryers will dry your hair in a matter of minutes rather than hours, massively speeding up your hair routine.
Styling your Hair
Unlike hair dryers, straighteners and curlers aren't about drying the hair, but about changing the texture of your hair.
They can take straight hair to curly and curly hair to straight, totally changing the appearance of your hair.
How this works is all down to the chemical bonds inside the hair. The bonds between Hydrogen and Keratin inside your hair affect its shape and structure and during heat styling with straighteners and curlers, these bonds are temporarily altered or broken.
This reshapes the hair, allowing you to swap between sleek, straight locks and bouncy curls. However, if the heat is too high or applied to often, those bonds can be permanently broken, damaging the hair.
Types of Heat Stylers
There are lots of different types of hair styling tools, all of which give you different results. Work out which ones you need to invest in and what to look for when buying.
Hair Dryers
Hair Dryers are an everyday essential. Whether it is for a quick blast of warm air to speed up your morning routine or as a first step in straightening or curling your hair, everyone should have a great hair dryer to rely on.
We've already shared our list of the best hair dryers around, but there are a few things you should look for:
Wattage. A high wattage means that the hair dryer will have more wind power, drying hair more quickly and usually also lasting longer. Between 1800-2000 watts is ideal.
Weight. Holding your arms up to dry your hair can be tiring and the heavier the dryer, the harder it will feel. Look for lightweight models if your hair is especially thick and takes a while to dry.
Different heat options. Being able to adapt the heat for your hair's needs is perfect for helping to minimise damage. Look for things like a cool shot (a blast of cold air that can help seal cuticles for a shiny finish) and adjustable temperature settings.
Technologies. There are a few technologies to help you get the perfect finish.  Ionic and Tourmaline dryers help to close the hair cuticle, leaving it sleek and shiny, but might leave fine or oily hair a little flat. Ceramic, Porcelain and Titanium all help to distribute heat more evenly, although Titanium can be very hot so isn't advised for damage prone or brittle hair.
Accessories. For curly hair, a diffuser is ideal for minimising frizz and keeping curls intact, whilst concentrator nozzles can make it easier to straighten hair as you dry.