Taking the plunge to try a  new colour or style, but don't want to damage your hair? It can be a task to find the right salon and stylist to trust your hair with. I had the chance to try out the Salon experience from one of our best loved haircare brands, Aveda, and I'm letting you know how it went.
Before my trip to the salon, my hair was brittle and extremely dry from constant styling. The colour was extremely lacklustre and in need of some TLC. What I wanted was for the condition of my hair to be improved and for some more colour tones to be added to increase dimension. So how did it go?
The Salon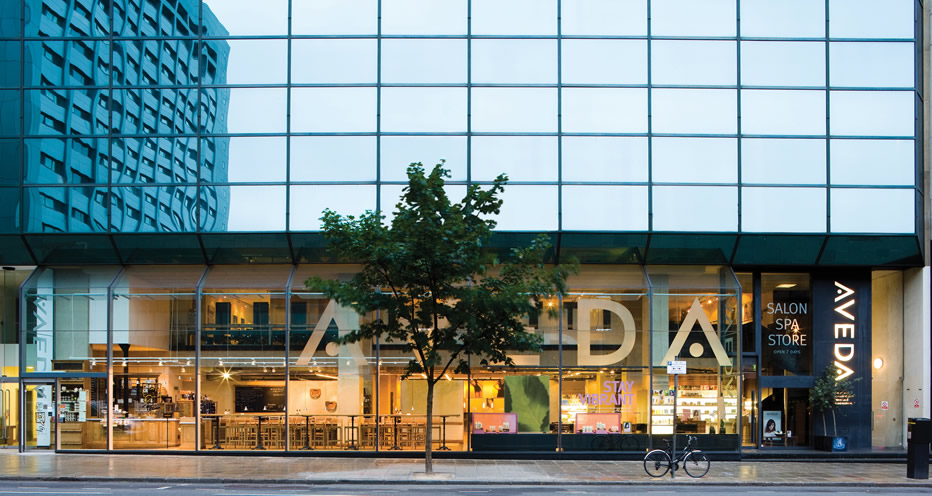 The Aveda Covent garden salon is located in the hustle and bustle of central London. Inside you can discover a tranquil haven inside the big city. The salon is the epitome of Aveda as a brand; filled with greenery and natural touches amid lots of beautiful open space and soft textures. It felt so soothing and relaxing.
From start to finish the salon experience was unlike anything I have tried before. After walking into the salon I was settled down with a cup of Aveda's caffeine-free "comforting tea" before the stylist promptly arrived at my chair to talk over my treatment. However, I wouldn't have minded sitting for a little longer as the space was so gorgeous!
The Treatment
Before the session I had popped into the salon for a patch test. This always recommended if you are having colour as the stylist can check your skin will not react to the colour treatment. If you are going lighter, a patch test can also be used to give an idea of how the existing colour might lift. I have my hair dyed a very dark shade so I am always wary of how the colour will lift if I change it up.
After discussing potential looks and techniques we decided to go with the balayage technique. This lightly colours the hair using free-hand techniques for a natural finish. This method is great for those venturing into lighter colours, thanks to its softer results. It can also be less damaging to the hair as it doesn't use as many harsh ingredients.
After lightening my hair, the stylist then added a toner to cancel out the warm shades you can get when lifting dark colours. They then added the Color Conserve Strengthening Treatment and left it on my hair for 15 minutes as an intense mask. Packed with pure flower and plant essences, the treatment is the secret to conserving and reviving coloured hair. I loved it and I'm so glad I can buy it to use at home each week for a little bit of extra hair TLC.
Following the masque, they washed my hair with the Colour Conserve Shampoo and Conditioner. These two are both have been formulated to help your hair resist fading and protect your colour from water, Sun and environmental stresses!
The formula leaves your hair soft and silky and best of all it doesn't feel harsh on the scalp; ideal when your scalp is a little sensitive from a colour treatment. I have been using the range a little while now and I am a total convert, as you can see in my full review.